20 Tips for Amazing Real Estate Instagram Posts
As a real estate agent, it can be a little overwhelming when it comes to competing with the big guns on Instagram. The app features many successful property-related accounts, boasting beautiful account aesthetics, big marketing budgets, and huge numbers of followers to boot. But, the beauty of social media is that there is room for everyone, and as a real estate agent, it's essential to utilize social platforms to establish your brand and engage with your intended audience.
Instagram is an excellent platform for real estate agents for several reasons. For starters, it's visual-basis makes it great for showcasing properties and strengthening brand awareness, with returns on advertising reportedly almost three times higher than other marketing platforms. Recent data also shows that nearly 40% of the app's users have higher-than-average disposable incomes – perfect for attracting legitimate real estate clients. It also allows for not only public commentary engagement, but direct messaging too.
Instagram is like a digital, branded portfolio perfectly designed to attract and engage with prospective real estate clientele – an opportunity that should be maximized. So, how can you stand out from the crowd? Here are 20 top tips for creating amazing real estate Instagram posts.
1. Build a strong brand awareness
Before you even start posting, carefully consider how to define your brand to best represent your personality and what you/your business specializes in.
Think about what you want your existing and potential clients to see when they land on your page, and consider how to create a consistency in branding that makes it recognizable and familiar. You can then take this and spread it across all of your marketing platforms and sales materials, including your website, business cards, etc.
Are you going for a more luxurious, professional theme, or a relatable one, possibly with aspects of humor? Pick a brand-related theme and stick to it.
2. Don't skimp on quality lighting
With such a visually-based platform, you must post pictures that make a great immediate impression. One of the first steps in ensuring that your pictures are top quality is to invest in quality lighting equipment – and this is true for both selling and renting out property. According to Buttonwood Property Management, for optimal results, make sure you use a tripod as well, regardless of whether you are using a professional camera or a phone camera.
Poorly-lit photos can be really off putting and lose you clients, so if this level of photographic care isn't for you, then consider outsourcing it, as it will be money well spent.
3. Get click happy
In other words, take a lot of pictures when you go to shoot a property, so that once you are editing ready for a post, you have plenty to choose from and can pick the very best ones. Being stuck with limited options and regretting not taking more pictures is an avoidable problem!
4. Consider your angles
When it comes to art, composition is key, and that goes for real estate photos, too. So make sure that you carefully consider the best angles to showcase what you are shooting, and take a few varieties.
5. Edit to perfection
It can be well worth the extra effort to edit your photos for that added wow factor. Instagram offers some pre-post editing features, but they are somewhat limited. If you want more magical editing tools, consider trying PhotoDirector, Adobe Lightroom, or VSCO.
6. Showcase before-and-after transformations
Before-and-after pictures can be really impactful, particularly if the transformation is significant. Plus, you can always use a little editing magic to make the difference look even more impressive. This can also be a powerful strategy in convincing prospective clients that you are committed to delivering exceptional results.
7. Include videos as well as pictures
A recent statistic that shouldn't be ignored is that, by 2022, it is estimated that videos will make up over 80% of all online consumer engagement. Walk-through videos and live updates or tours via your Instagram story can really impact your overall page traffic and is a great lead generator.
8. Use some behind-the-scenes peaks
Incorporating some sneak peaks at behind-the-scenes activity can create a sense of relatability and accessibility, while also making you seem more authentic and inclusive of your audience. So, add a couple of snaps or a quick video here and there to let your audience in on what goes on behind the cameras.
9. Get quotey
Using the occasional quote is a great way to lighten the mood, incorporate some humor, and/or encourage engagement with your insta-audience. Keep your quotes on-brand and have fun with it.
10. Include neighboring highlights
When you sell a home, you are also selling the neighborhood that it sits within, and this can be the source of some great photo opportunities and a broader range of interesting post subjects. So, include local restaurants, businesses, attractions and local history.
11. Value add with tips for real estate clients
You can add to your credibility as a real estate agent by value-adding and sharing your knowledge to your audience. Providing tips and guidance for both buyers and sellers can really help to cement you in their minds as their go-to, trusted real estate agent.
12. Include your clients
Whenever you hand over keys, for example, post a great photo of yourself with your super happy clients! This is a fantastic way of showcasing your personable, successful role as a trusted real estate agent.
13. Post open house alerts
Use video or beautiful pictures to alert potential buyers to any open houses and keep your feed up-to-date with any changes. Making it a go-to for all the latest information will gain you more followers and keep them coming back.
14. Get a little personal
Depending upon your branding, you may decide to let your audience in a little when it comes to your everyday life – nothing too personal, but giving them a glimpse, such as doing some of your own renovating or grabbing a coffee can add to them feeling that you are relatable and approachable.
15. Create scheduled posts
It is vital to focus on consistency when keeping an Instagram audience engaged, but life can be hectic and it can be all-too easy to miss important posting opportunities. To help you to maintain your consistency no matter what else is going on, consider using a social media management app or the built-in post scheduling tools found in Facebook and Instagram. Services like Page Engage for Instagram work great for creating a consistent baseline of content you can build on.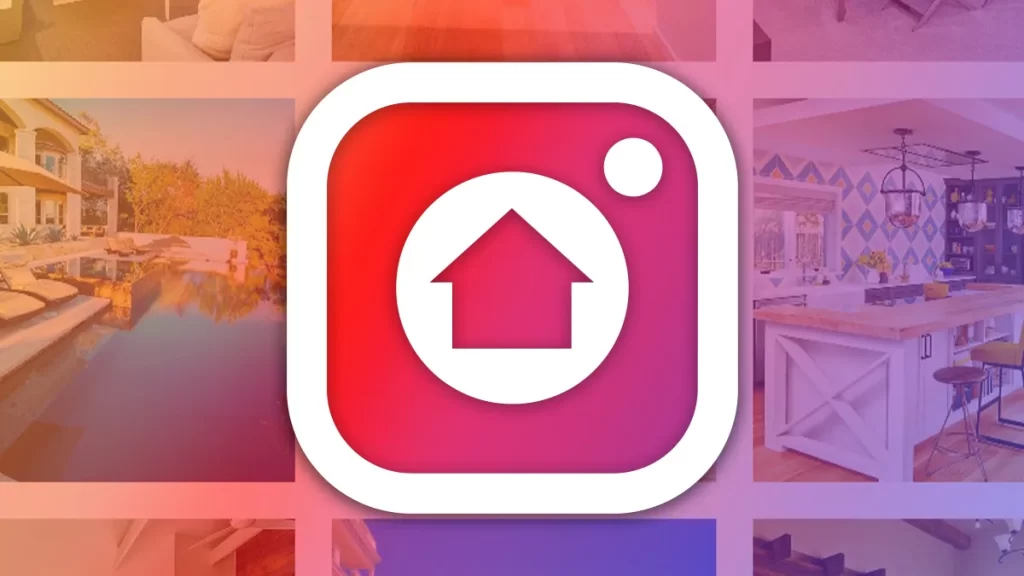 16. Always use real estate hashtags
The only way new clients are likely to find you on Instagram is through hashtags. Real estate specific hashtags, such as #realestate #househunting #openhouse #closetothebeach and many more, directly associate your posts with all things real estate and help to attract new prospects.
17. Include some branded hashtags, too
Branded hashtags are hashtags that you create to associate content with your brand. When someone clicks on a branded hashtag, they'll instantly be connected to all content relating to your particular brand. This is particularly useful once you create some word-of-mouth marketing channels and people come looking for your online presence.
18. Get inspiration from top accounts
While it's important to make your content unique to your brand, there is so much to learn from the top accounts in the industry. They are often the ones with the biggest budgets and most expert marketing wizardry at their disposal, so they really know how to make a big impact. How often they post, what they write, how varied their content is – these are just some of the inspired pointers you can get from checking out the competition.
19. Follow key people
To optimize your engagement with the right people, it's helpful to follow a range of key groups of people. These include local business owners and influencers, past and current clients, and potential customers, too. Past clients can often become current ones so long as you stay connected.
20. Keep it classy
Lastly, a little note on what not to do. As obvious as these hopefully are, they are worth mentioning. Make sure to never speak badly about your competitors, remain professional and avoid becoming too boastful. Never swear and always respond to negative commentary with diplomacy and grace.
Final thoughts
Instagram can be an unbelievably powerful real estate marketing tool when done right, so it pays to approach it professionally and take the quality of all of your content seriously. Stay on brand, vary your posts and keep them relevant and consistent as well as relatable and you'll be right on track.
Get the 2021 Real Estate Agent - Lender Relationship Report