Level Up Your Listings: Real Estate Photography Tips and Tricks
Clients won't become interested in a potential new home if the photos don't draw them in. Real estate photography is critical for promoting listings and engaging potential buyers. If you're beginning your career or don't have a budget that can cover the expensive fees of a professional photographer, use these tips to enhance your digital presence and boost sales.
Jump to a Section
1. Emphasize Natural Lighting
Shining light directly onto a countertop or appliance creates unsightly glares. Discolored lighting from mismatched bulbs can also throw off the appearance of a room by distorting paint colors or flooring hues.
Always take property photos when natural lighting is strongest, like around midafternoon. It has a gentle glow that warms any room without warping a home's appearance.
2. Find the Best Camera
A high-quality camera will produce the best photos, even if you're new to the photography world. Rearrange your budget to save some extra cash and review comparisons of top-notch cameras to find the best model for your price range. Investing in something with a higher-resolution lens or auto-correcting color tone abilities will transform your photo-taking skills overnight.
Weary of over-investing at this stage? Look through community groups and Facebook listings for second hand cameras. Many photographers upgrade their equipment and need to reduce costs by selling off older, but still high quality, models.
3. Get a Wide-Angle Lens
Capturing a room in one photo is difficult when the lens can't fit everything within view. You may not have enough space to back up far enough, but a wide-angle lens eliminates that problem. It snaps a picture that includes every corner of a room or yard so potential clients can browse your listing photos without shuffling through hundreds of different angles.
4. Use a Smartphone Tripod
If a professional camera isn't within your budget, you can always use your smartphone. The latest models use the most advanced technology to provide panoramic views and portrait-quality photos. Snap a few pictures with natural lighting and use a smartphone tripod to level every image, and you'll have ready-made pictures you can upload for mobile viewing in seconds.
5. Prep Every Room
It's never wise to rush your time with your camera, so give yourself an extra half hour when scheduling photography appointments with clients. Arrive early and walk through the home. You'll catch details that only take a second to rearrange, like shuffling throw pillows or hiding dog toys. The few extra minutes will pay off if you have to clean up last-minute messes.
6. Ask Clients to Help
You're a real estate professional, not a housekeeper. Although it's your job to produce great pictures for new listings, you're not in charge of cleaning a home for your photo sessions. Ask clients to help by tidying up their house and removing personal items like framed family pictures.
The best property photos showcase a spotless home that's a blank canvas for curious buyers. They'll find it challenging to picture themselves making memories in a home when pictures of strangers hang on the walls or a child's artwork is on the fridge.
Suggest scheduling a day-long playdate or dropping pets off at a boarding facility so your clients can effortlessly clean up their home and keep it that way until you arrive with your camera.
7. Incorporate Drone Pictures
Aerial photos are essential for every home listing. People want to know what the surrounding area looks like because it might influence their homebuying experience. Swampy areas behind the backyard could create foundational flooding issues. A highway off the side of the house might pose significant noise or safety concerns that cause open-house attendees to walk away without touring — wasting everyone's time.
Anyone can learn how to take drone photos to capture the entirety of a property. Play with taking pictures from different heights on cloudless days to avoid shadows in your photographs. People are more likely to schedule tours and put in an offer if they feel they've learned every last detail about a property they love.
8. Edit Carefully and Consistently
Even if you get the best photos possible while you're walking through a house, you'll still have to edit them when you get back to the office. Adjustments can make your photos look even better, like changing the contrast or exposure levels.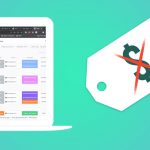 Check out our article, "The Best Free Tools For Real Estate Agents" for info on free photo editing tools!
While playing around with the appearance of your first few pictures, record the adjustment points for each setting. Every picture within a gallery should have consistent lighting, coloring and clarity.
If there's a noticeable difference between each picture, people will assume the photographer is trying to hide a property's flaws. They might think the real estate professional skimped on the gallery's quality.
9. Post Real Estate Pictures Everywhere
What's the point in leveling up photography if no potential buyers can see it? Make sure real estate listings are updated with the fully edited photos to create a polished marketing asset for clients. Social media and listings sites should both be focuses for real estate agents.
Photography can also have a marketing benefit for your business' online presence. Joining the Real Estate Agent Directory allows agents to import their MLS listings and see them featured, where good photography can make your services shine.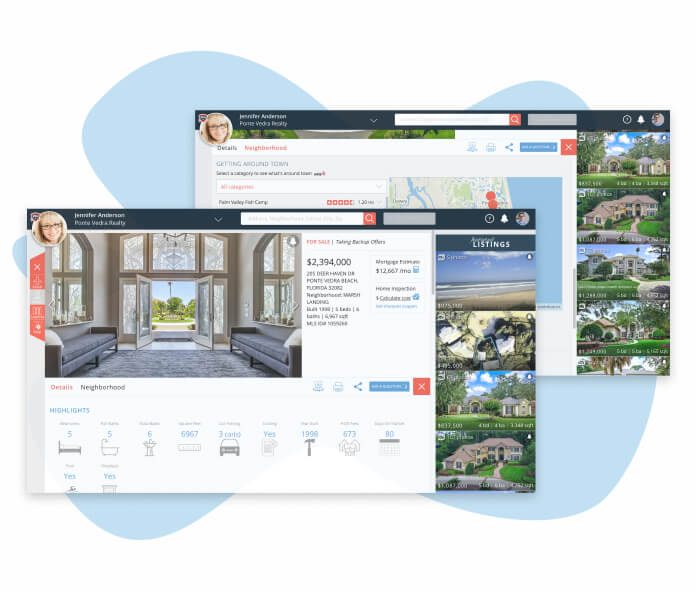 On your own website, use the Easy MLS Listings Import WordPress plugin to automatically showcase MLS listings online. Those wide-angled, edited photos can be used to impress potential clients and turn your real estate photography into a selling point.
Upgrade Your Real Estate Photography
These are some of the best tips for leveling up real estate photography, so try them out during your next property visit. You could use tools to get higher-quality photos like a tripod or drone.
Make every edit consistent, and ensure the home is clean before ever taking your first picture.
You'll create better listings and website photos when you practice tips like these with every new property waiting to go on the market.
Get the 2021 Real Estate Agent - Lender Relationship Report