is available for the My IDX plugin for WordPress!
MyIDX Home Search for WordPress
A
Powerful

IDX Plugin for WordPress With

Easy Setup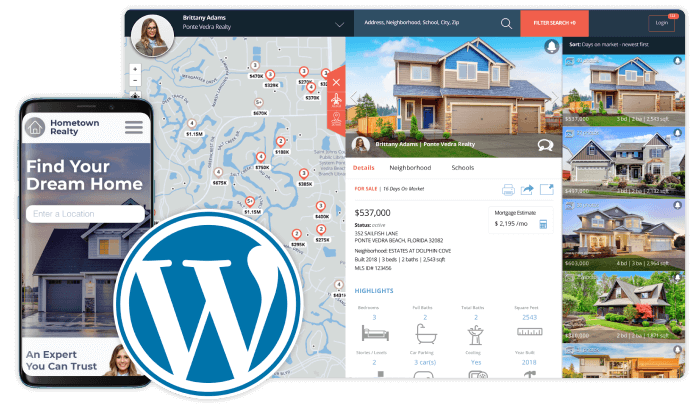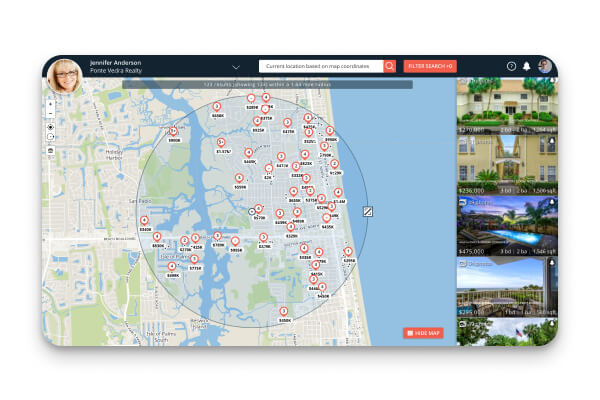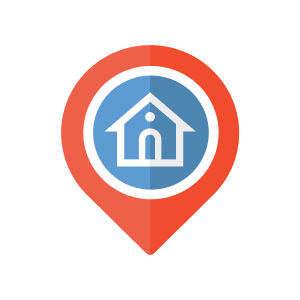 Let Buyers Search the Entire MLS

From Any WordPress Site

We've taken our top-rated search technology and transformed it to work seamlessly with any agent's WordPress website to let homebuyers browse the full inventory of homes in the MLS. With over 200 MLSs supported, MyIDX Home Search for WordPress lets you harness the power of our IDX on your site in just 3 easy steps! 
Flexible Display Options


to Suit Your Needs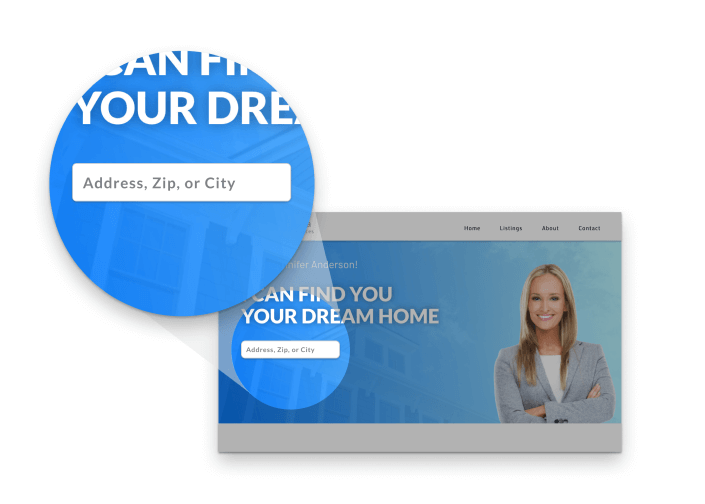 Search Input Only
Embed a search input only to blend seamlessly into any design.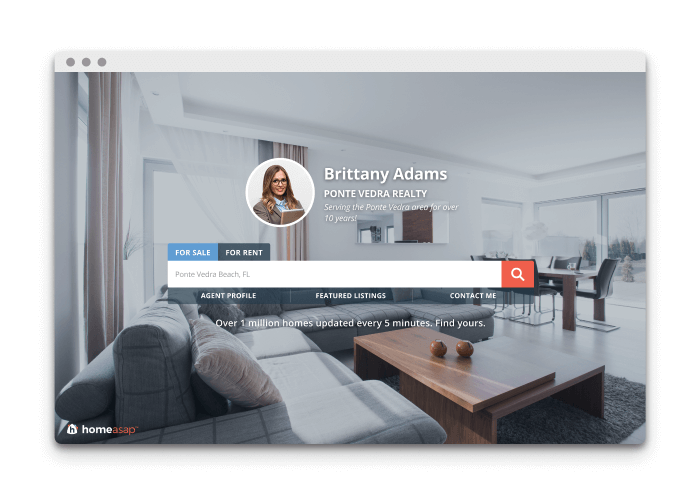 Landing Page
Embed a pre-made landing page for fast and easy implementation.
New Tab
MLS search results in a new tab with both map and grid views available.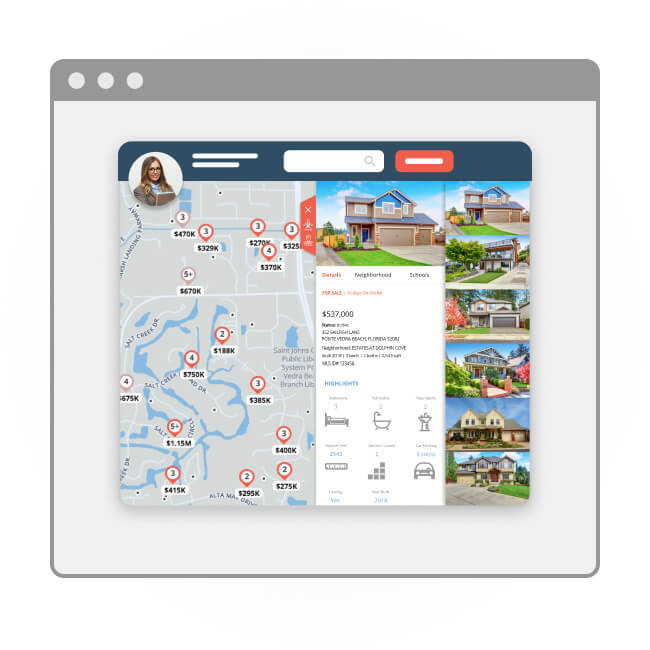 Pop-up Window
MLS search results appear in a pop-up on the same page.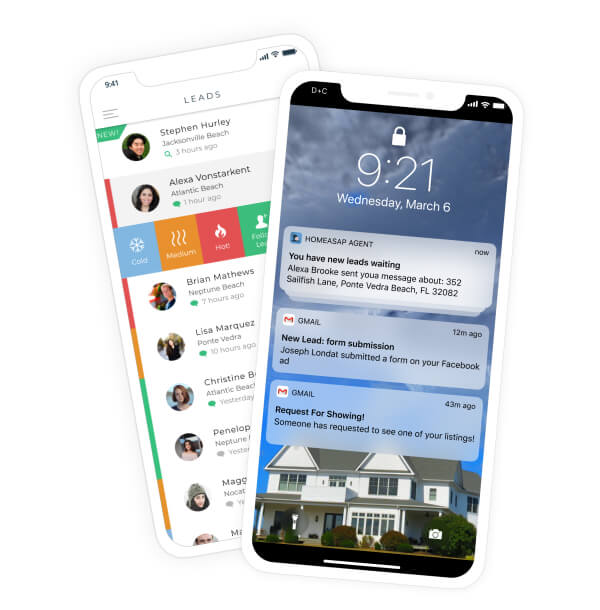 Never Miss a Lead with
Real‑Time Notifications
MyIDX Home Search for WordPress places lead prompts and calls to action throughout the search to make it easy for potential buyers to transition into contactable leads. You'll receive email notifications for each lead captured by your search. Lead notifications include contact info, so you can follow up immediately or export to your drip marketing campaigns.
A Home Search
Consumers Love
In side-by-side testing, 8 out of 10 users found the experience superior to Zillow's
Be Contacted From Any Listing
Your contact number is clearly displayed for users to contact you on every listing. Buyers can also email you or schedule a showing with the click of a button.
Neighborhood Info
Listings are updated every 5 minutes with the most current information on price, days on market, nearby shopping, and more!
Map & Grid Views
Buyers can toggle between an easy to pan map view and listing grid view when searching homes.
High-Res Listing Photo Galleries
Clicking on "photos" on the listing card brings up a large-scale photo gallery. Images will auto-rotate through the gallery, allowing the user to view all images of the property.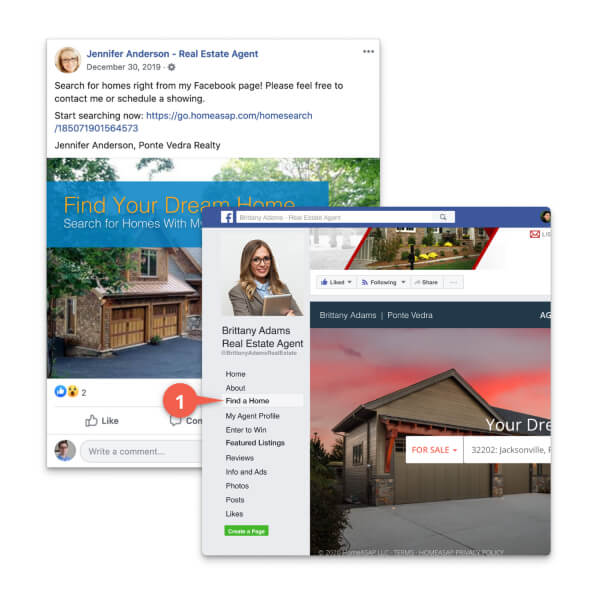 Built-in
Facebook Integration
MyIDX Home Search isn't just an IDX plugin for WordPress. It also seamlessly integrates with your Facebook business page to promote your search. We'll automatically post to your page on your behalf up to 4 times a month to drive more traffic to your search. Additionally, pages with 2,000+ likes can receive a "Find a Home" tab on their page, so users can search directly from your Facebook business page.
Checkout
MLS:
By completing your purchase, you confirm that you've read and accept our Terms of Service. Your service will auto-renew at the end of your plan period using the default payment method until canceled by you.

100% Money Back Guarantee
We know you'll love our products. That's why we offer a 30-day no questions asked money back guarantee. Just let us know if it's not for you, and we'll refund your payment promptly.
Have More Questions?
Sales:
(904) 549-7616
Customer Service:
(904) 549-7600
---
Monday - Friday

9am - 5pm ET

PO Box 953

Ponte Vedra Beach, FL 32004
MyIDX Home Search for WordPress FAQs
Can I do filtered searches?
Yes. First, type in the desired area into the search box of your MyIDX Home Search and choose from the auto-populated list of locations. At the top, you can filter results by price, bedrooms, bathrooms, property type, levels, construction date, and more.
How will the search display for site visitors?
You have two basic options for how the site will be displayed.
First, you may display a simple searchbox. This is the most flexible option that can blend comfortably into virtual any design. Please note that the no labels or headings are added by the plugin, so you will want to add text of your own to draw attention to the searchbox.
Secondly, you may choose to embed a fully made landing page into your design. This landing page features a large background image that changes each time a person visits the site. A search box will appear at the center of the the screen where users can search for homes.
Where will home search results be displayed?
If you have chosen to display the searchbox only on your page, you will have two options for where to display search results. First, the search results can be displayed in a new tab. In the other option, search results open into a pop-up modal window on the same page. This modal window can be closed by clicking the X in the top right corner, and users will remain on the original page.
If you have chosen to display the full landing page, then search results will open in a new tab only.
How will the real estate agent receive leads from searches?
In order for the agent to receive leads, they will need to have an active IDX Home Search subscription.
Lead capture forms are built directly into search results and listing information pages. When a visitor completes a form to schedule a showing or ask a question, an e-mail is sent to the e-mail attached to the IDX Home Search subscription, and it will also appear in the Leads dashboard of the agent's account. This dashboard can be accessed by visiting https://dashboard.homeasap.com/Directory/Leads.
Visitors using the agent's Home Search will also be prompted to sign-up for notifications about listings in a particular search area, and visitors can also save searches by registering their information using their e-mail or Facebook.
New! You can now send leads from the My IDX plugin for WordPress to Zapier to integrate with most populate CRMs. Click here to learn more.
Can a third-party such as a developer purchase an MyIDX Home Search subscription for the agent?
Technically, yes, but we strongly recommend that the agent purchase the subscription for themselves. If you decide to purchase for the agent, here are a few things to keep in mind:
MyIDX Home Search is a recurring subscription with automatic renewal. If you purchase for the agent, you will receive that recurring charge when the term expires.
Due to IDX standards set by the agent's MLS, the agent, and often the broker, are usually required to sign a data sharing agreement before the service can be activated. Requirements can vary depending on the MLS to which the agent belongs.
Message Us or Schedule a Call