Home Sales Are Heating Up
With temperatures rising, more and more people are ready take advantage of unprecedented rates to buy a home. Get in front of them with the right tools at special low prices.
IDX Home Search
The Top Rated Home Search for Facebook
Make the entire inventory of MLS listings searchable from your Facebook business page with only you as the point of contact.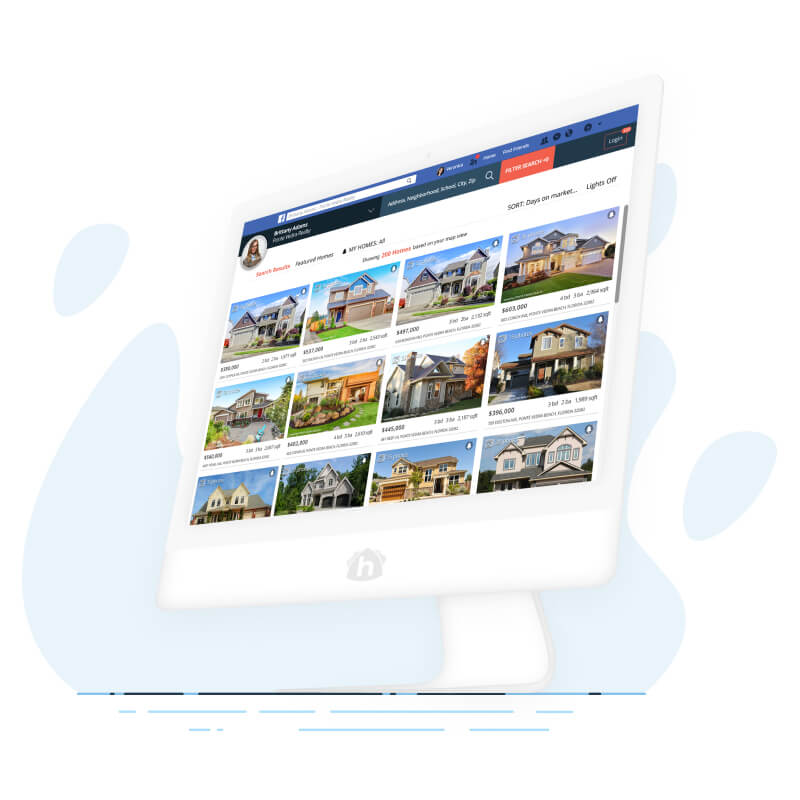 Home Value Leads
High-Converting Seller Lead Capture
Provide sellers with a home value request tool that's promoted automatically on your Facebook business page throughout the month.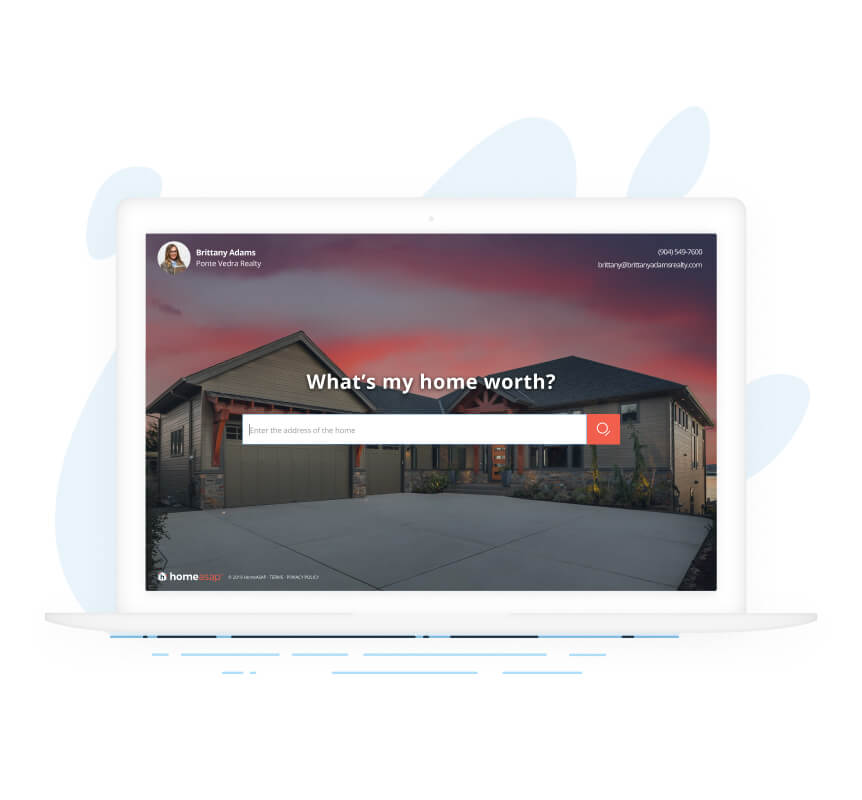 Page Engage
Curated Real Estate Postings to Engage Your Page Visitors
Develop relationships with more prospects by getting people interacting with your page. Page Engage will auto-post real estate articles and images to your page that will encourage conversations from your followers and keep your brand in front of them consistently.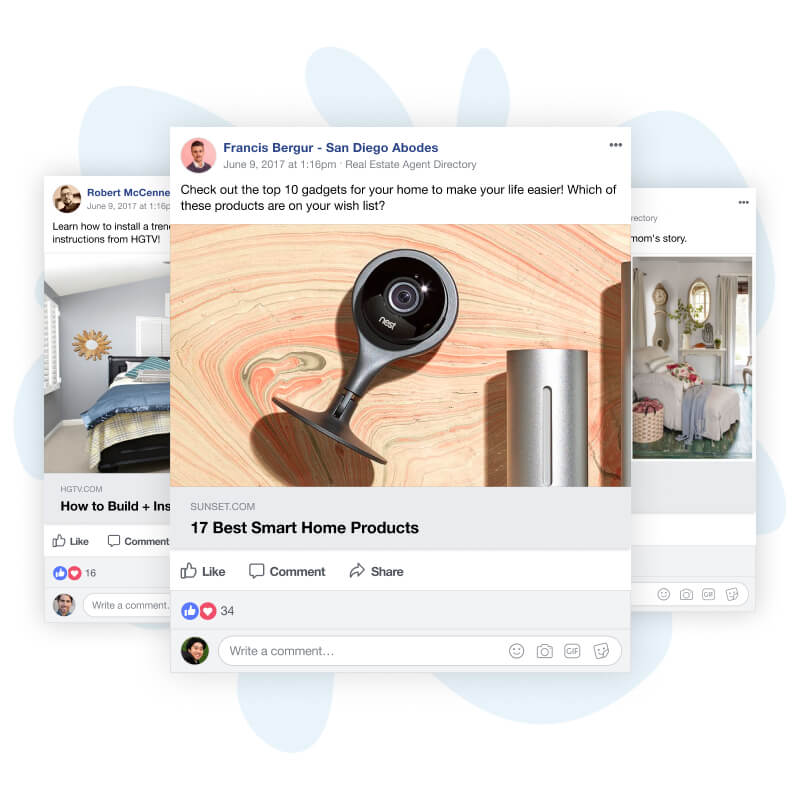 Property Poster
Showcase Your Listings with Zero Effort or Maintenance
Take the fuss out of showcasing listings on Facebook. Property Poster automatically imports them from the MLS and posts them to your Facebook business page in an attractive carousel format!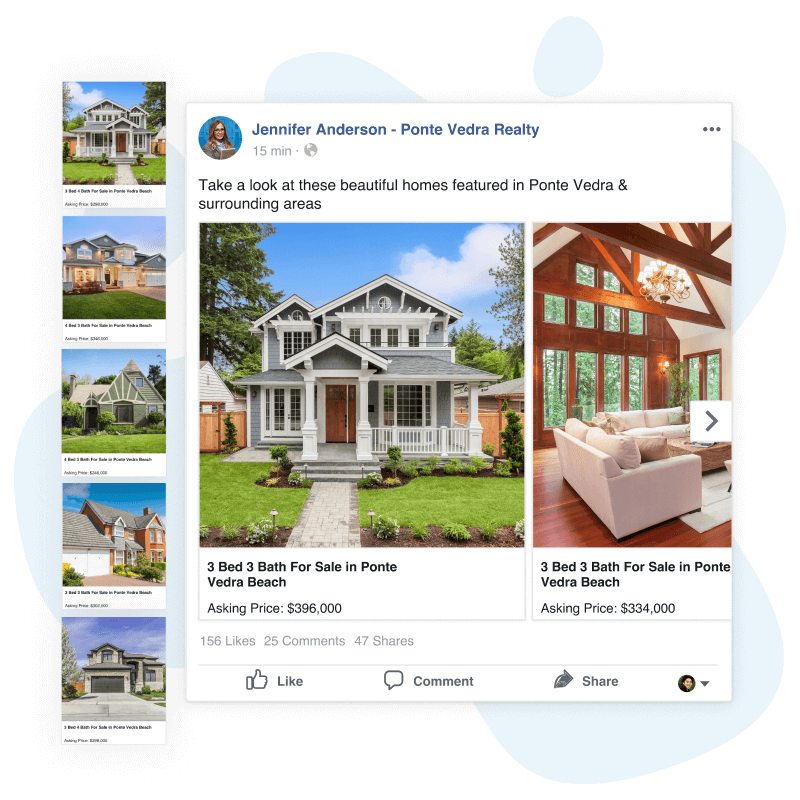 Dream Sweeps
Increase Your Following on Facebook
Place a monthly contest on your Facebook business page, giving people who like or interact with your page a chance to win $600 in gift cards to popular retailers to put toward improving their home.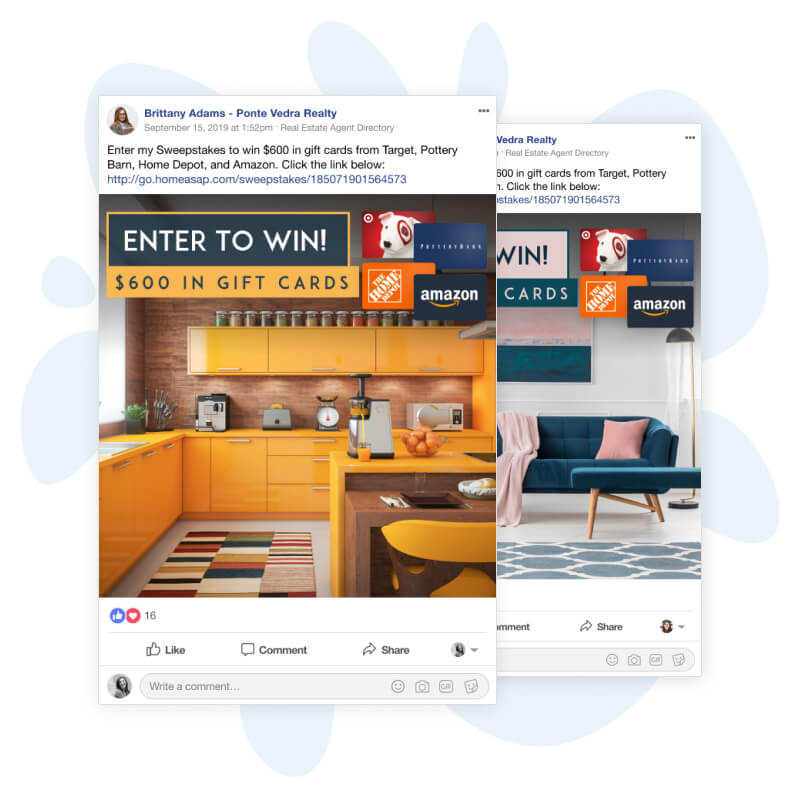 Page Create
A Facebook Page that Gets People Talking
Put your best foot forward in front of the world's largest digital audience. You get a professionally designed Facebook business page including a custom cover photo created by our expert graphic designers. A great first impression solidifies you as the go-to agent in your area.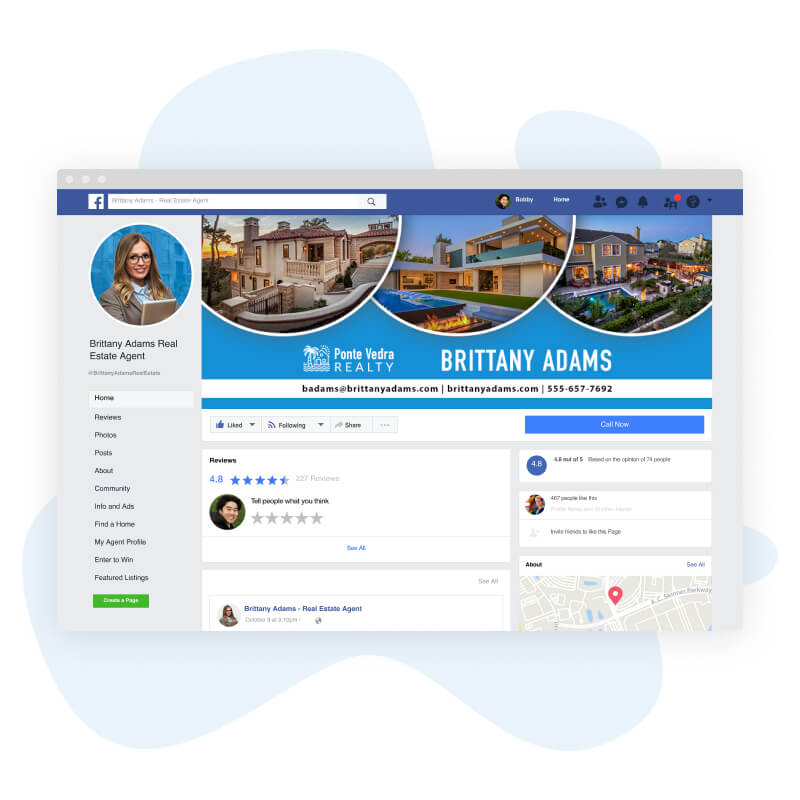 TurnKey Suite
All the Tools You Need with the Help You Want.
Get more from your lead generation tools by pairing them with knowledge of our marketing pros.