Property Poster
Showcase MLS Listings on Facebook with Zero Effort or Maintenance
Check Availability in Your MLS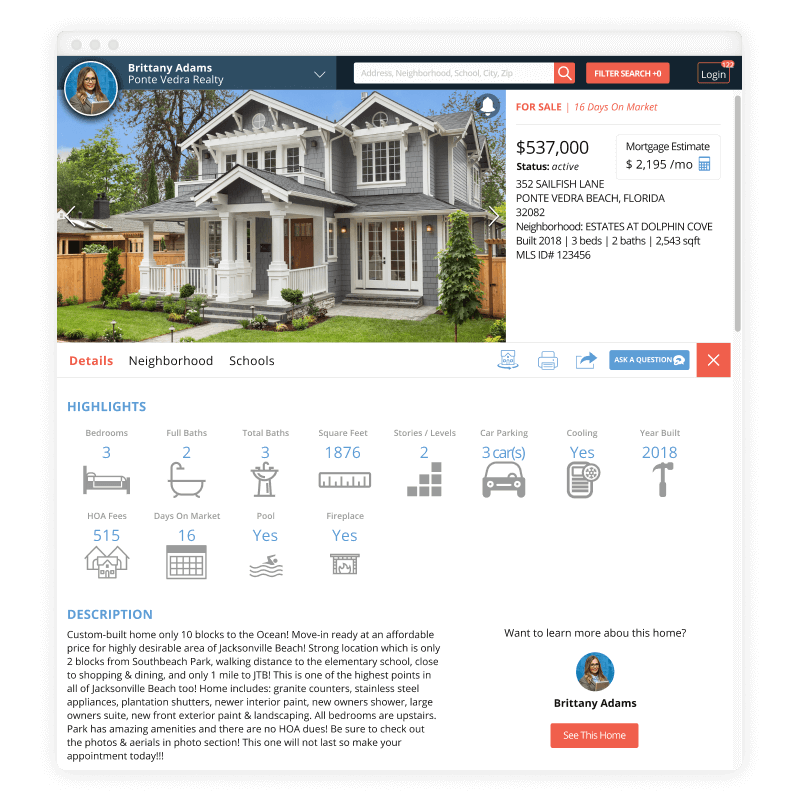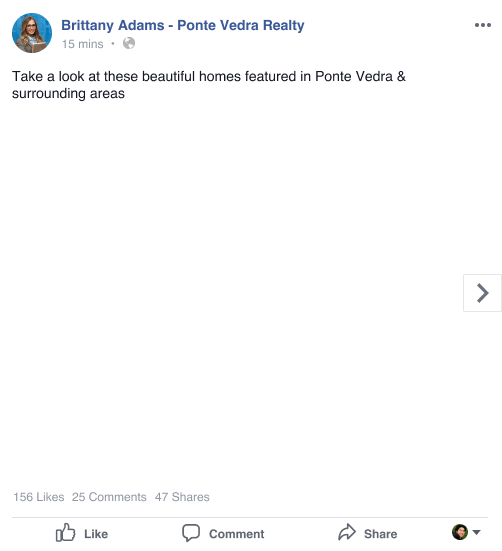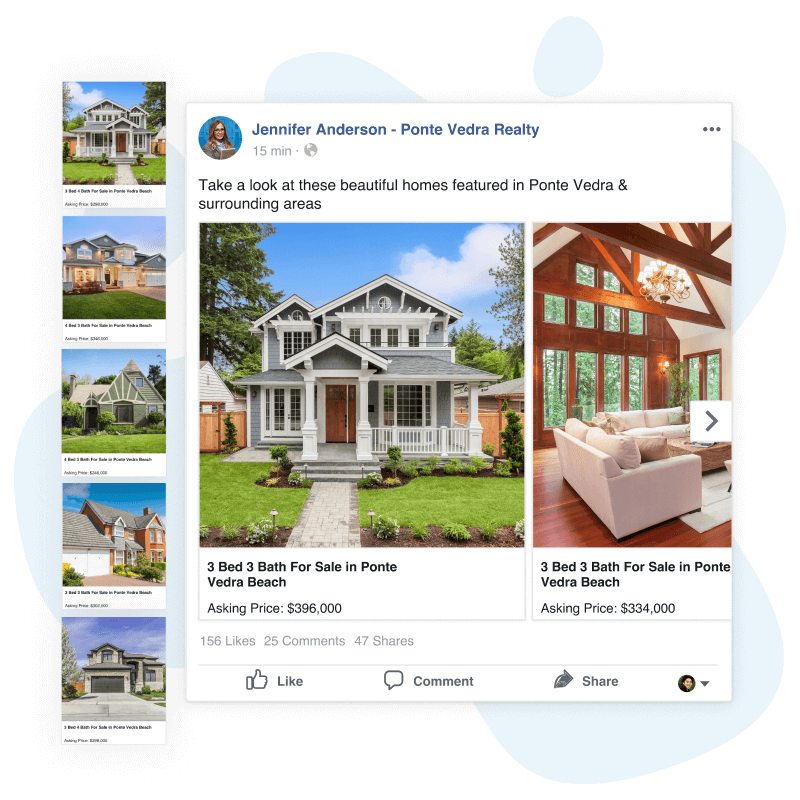 Promote Listings Automatically
Posts your 5 most recent listings in an engaging carousel format.
No listings? No problem! Easily pull other listings from your brokerage to share with potential buyers.
Posts four times a month on your Facebook business page.
Each Listing Gets Its Own Property Detail Landing Page
Every listing in your post is clickable and directs to a page highlighting all the important details home shoppers are looking for! These pages are branded to you and have options to contact you directly from the listing.
Information Includes:

Days on Market
Sale Price
Mortgage Estimate
Neighborhood Demographics
& Much More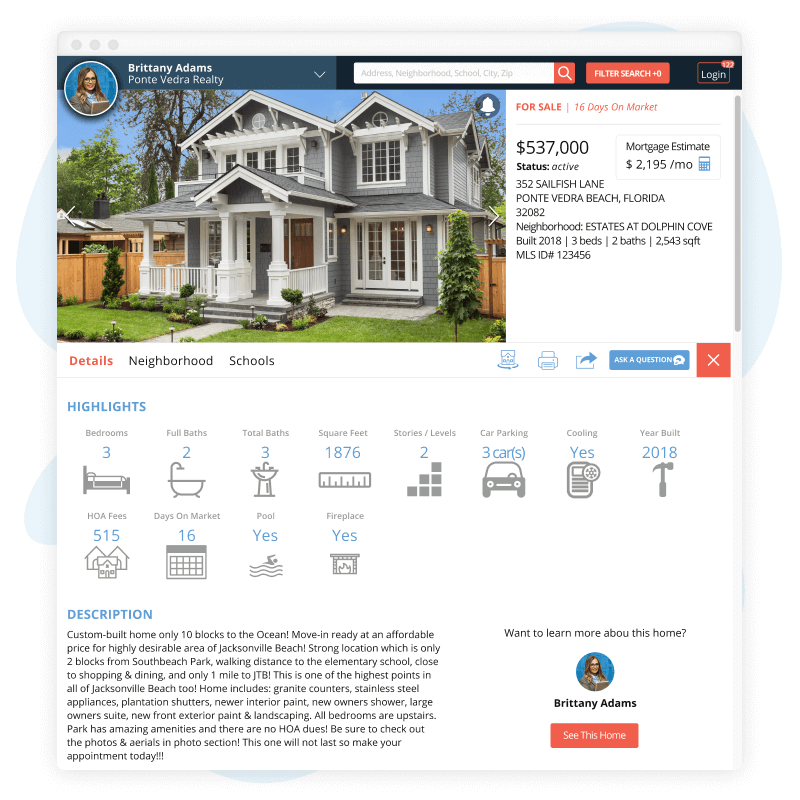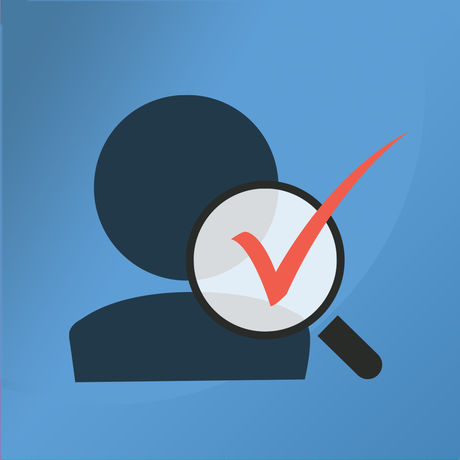 Made just for members of the Real Estate Agent Directory (READ) on Facebook Home ASAP Agent is the easiest way for agents to connect with leads in their area!

Receive push notifications for new leads in your area.
Rate your leads on a scale of cold to hot!
See which homes leads are viewing and saving.
Real leads - with data that matters.