Lead Magnet Tool
Ready-to-Use Buyer & Seller Real Estate Content with Lead Capture
If you want to attract clients in today's real estate market, you have to lead with some free value. Lead Magnet Tool makes it easy for you to attract new leads through 'free' content marketing.
We give you content, branded landing pages, and promote it for you. It's that simple.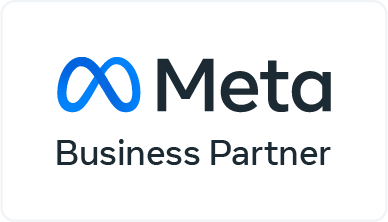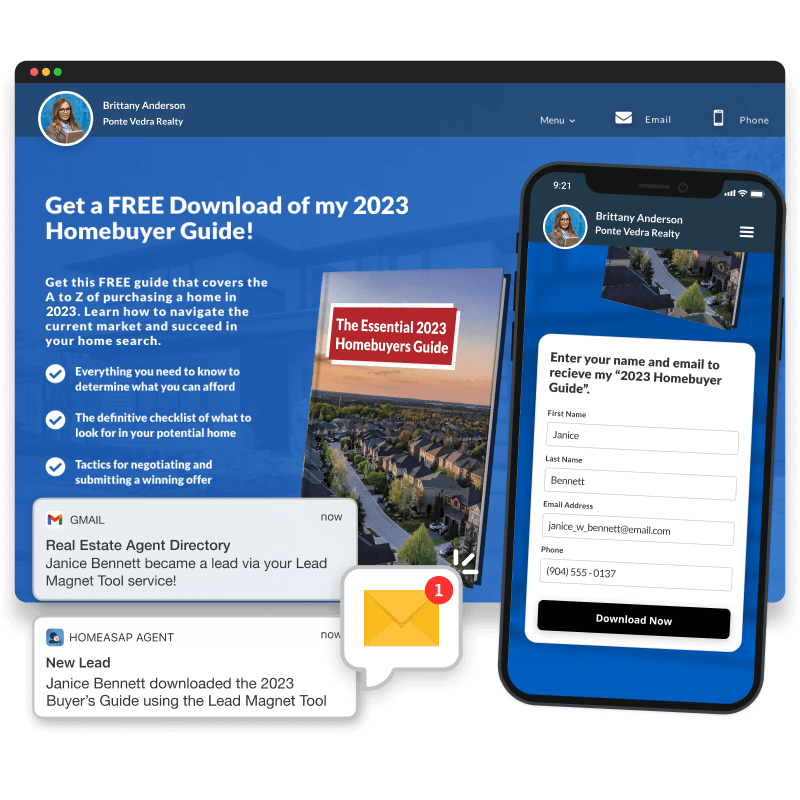 Content Options to Attract Buyers' & Sellers' Needs
Trying to attract more sellers? More buyers? Lead Magnet Tool can do both. Our engaging content options are written by top-notch content marketing pros who present you as a real estate expert. Plus, with new content being added all the time, we help you get ahead of the trends to offer your future clients more value.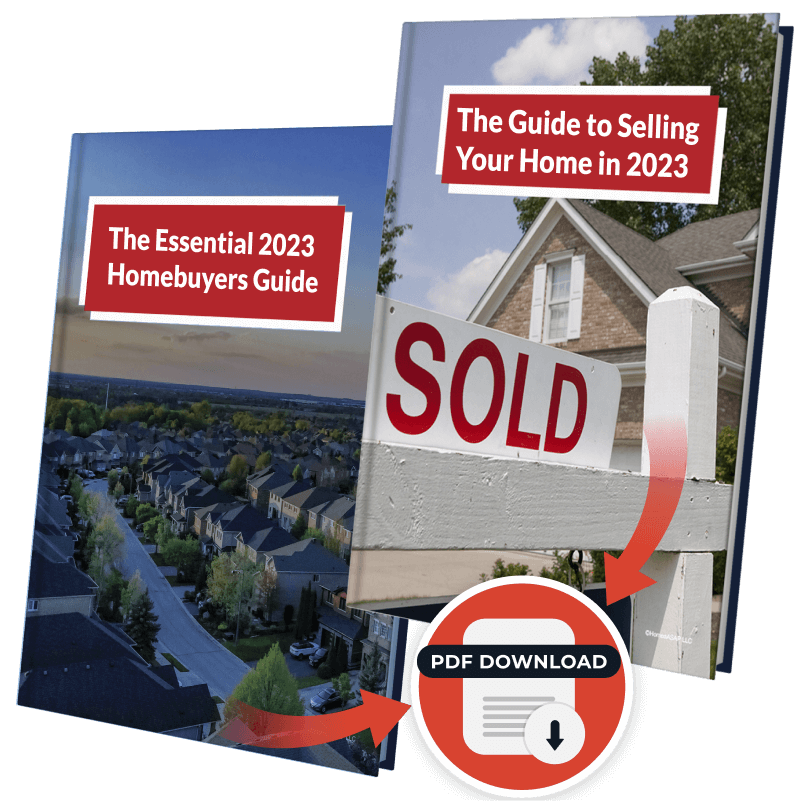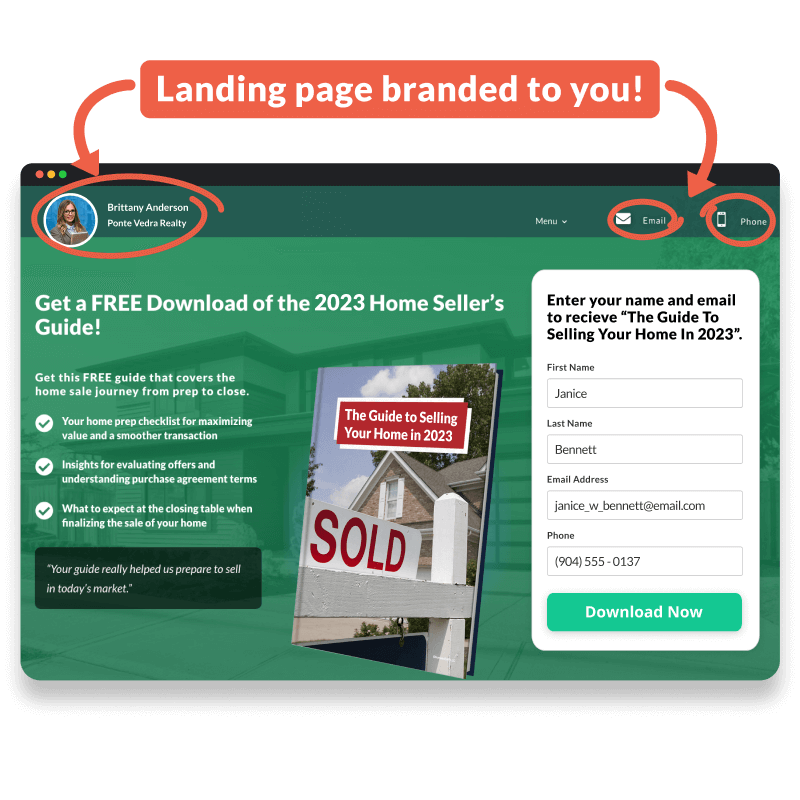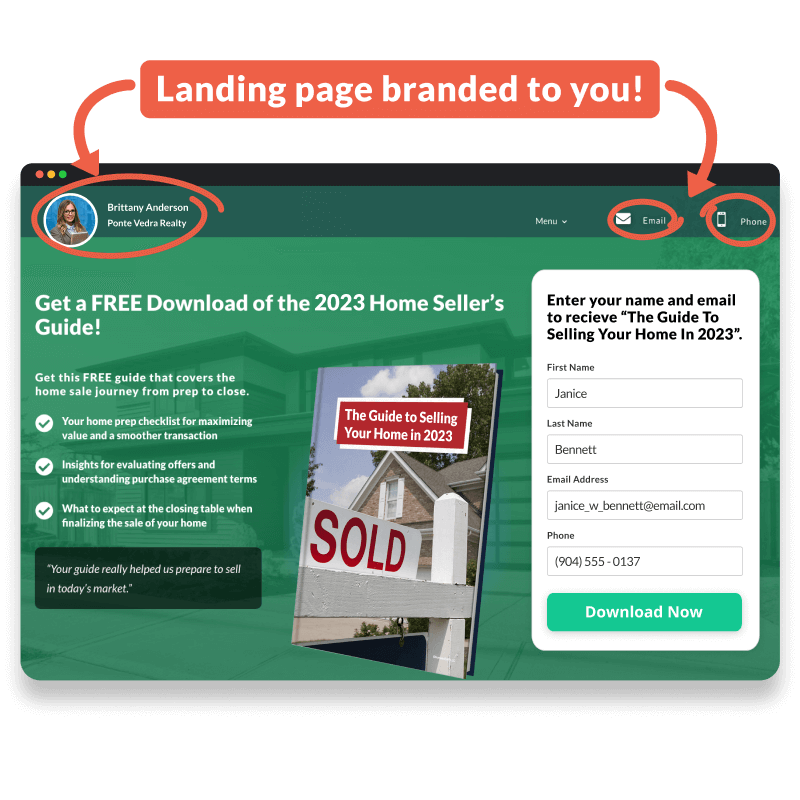 Ready-to-Use Lead Capture Landing Pages
Most content services only write the content and burden you with getting it to your audience. Lead Magnet Tool is different. Each piece of content includes your own branded landing page with a built-in lead capture form that includes the lead's name, phone number, and email address.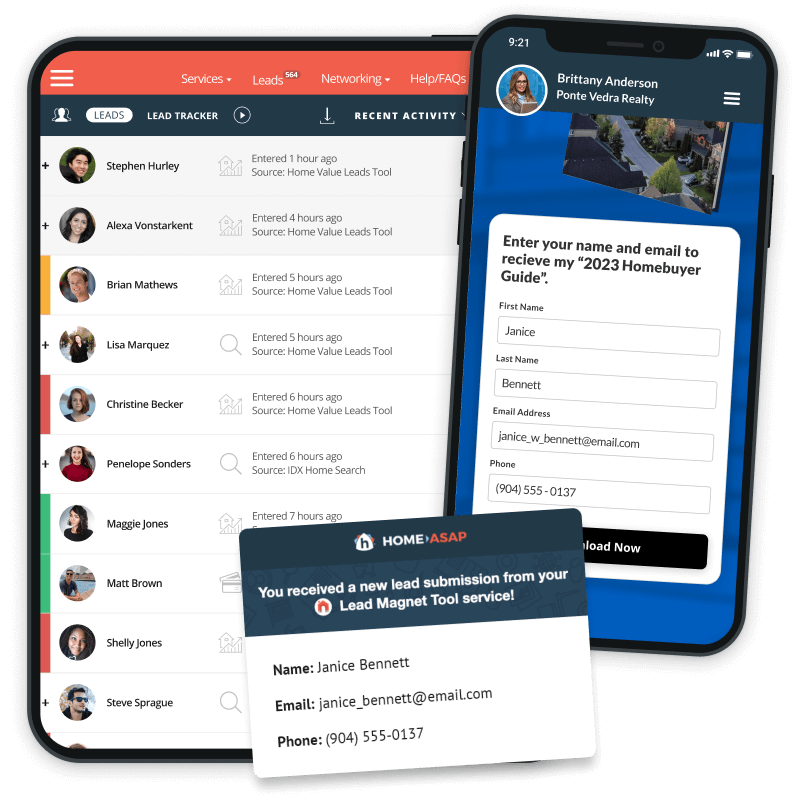 You Get Instant Lead Delivery & Notifications
As visitors complete the lead form, we verify their email and deliver their download on your behalf, complete with your contact information. Then we send their name and contact information directly to you via email, SMS text message, or iOS app notification. You can also send lead data straight to most CRMs using our built-in Zapier integration.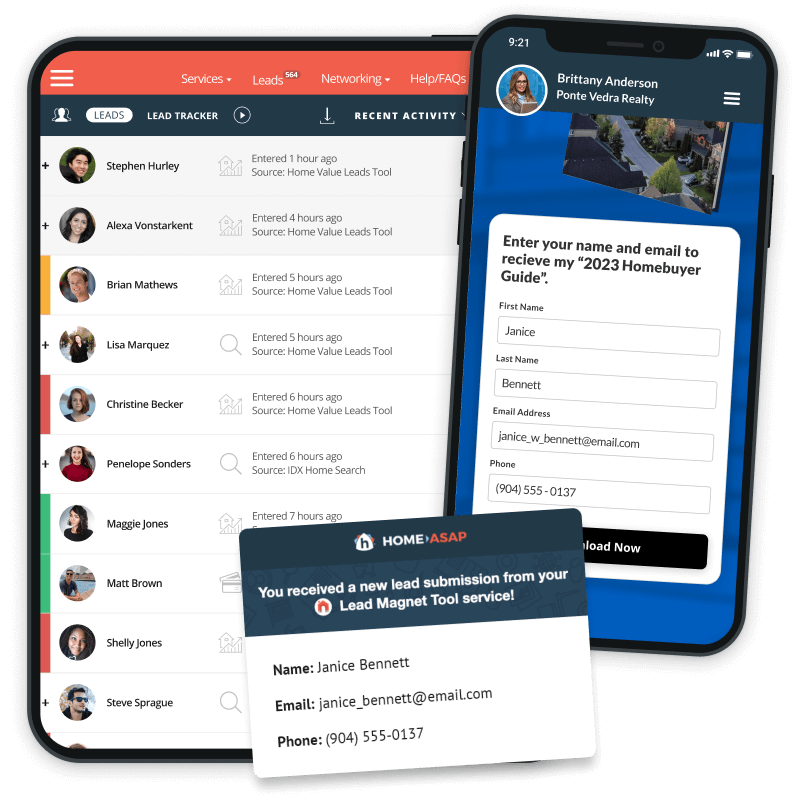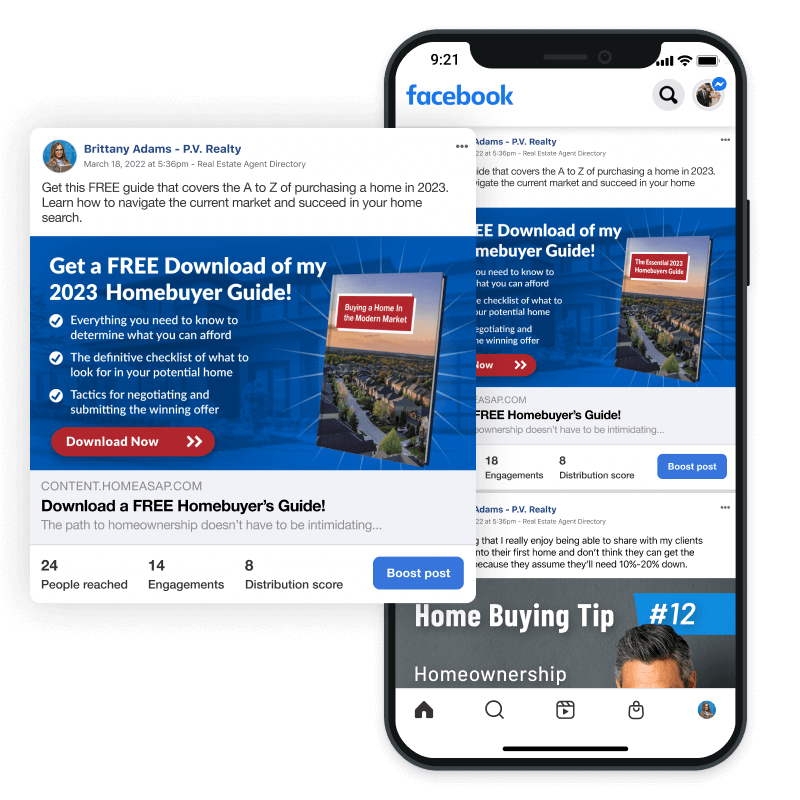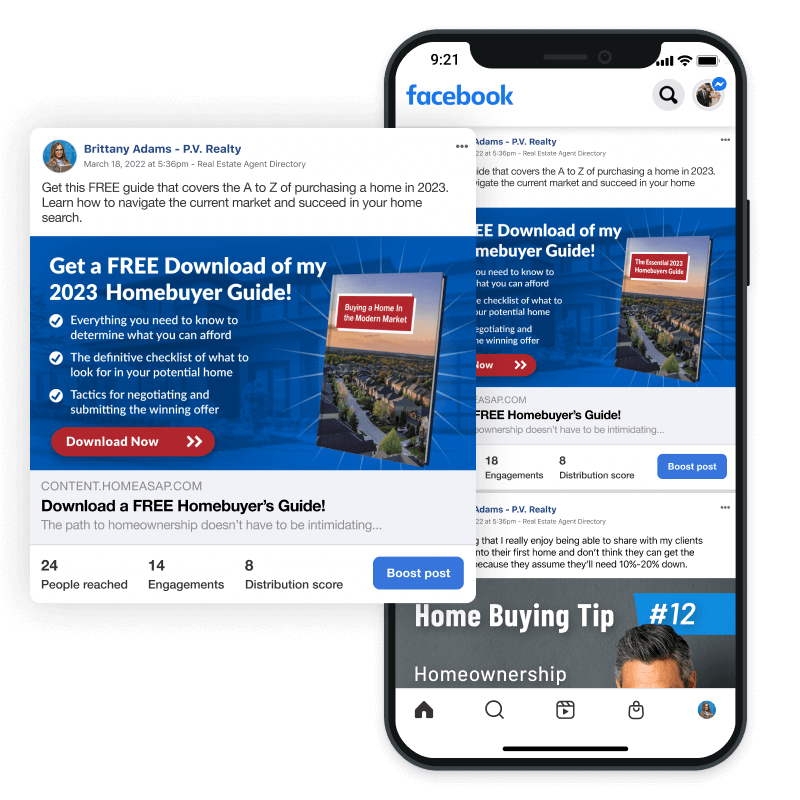 Promoted on Facebook to Increase Exposure
What good is excellent content if no one sees it? We use our best-in-class Facebook integration to promote your content to your Facebook business page up to four times a month. That way you can convert followers into leads and leads into clients.
Real Estate Content Created by Our Team
The example below has been watermarked. Your leads will not recieve this version.
What's Included with Lead Magnet Tool:
Multiple Content Pieces, each with their own landing page branded to you!
Access to our growing real estate content library to share with your leads and clients.
Automatic promo posts to your Facebook business page up to 4x a month.
Content is automatically delivered to leads on your behalf.
Real-time lead notifications via email, SMS text message, or iOS app.
Have More Questions?
Sales:
(904) 549-7616
Customer Service:
(904) 549-7600
---
Monday - Friday

9am - 5pm ET

PO Box 953

Ponte Vedra Beach, FL 32004
Frequently Asked Questions
Are there limits on what content I can offer to my visitors?
No. You are free to use any content we make available in our content library for as long as you use the service.
Can you create custom content available exclusively to my clients?
Not at this time. Only content included in the Lead Magnet Tool content library can be used.
Can I offer Lead Magnet Tool content on my own website?
Yes, but with limitations. Your subscription grants you the right to use and distribute Lead Magnet Tool content for your business for as long as your subscription remains active. Once you cancel, you no longer may distribute any content accessed through your subscription. This also includes content derived using all or part of the content provided by Home ASAP.