What Real Estate Agents Can Learn From Amazon
Imagine how different your life would be if you could triple your sales in the next five years. For many agents, this goal might seem next to impossible, but retail giant, Amazon, has done just that. I know what you're probably thinking. What does Amazon have to do with real estate?
As it turns out, real estate agents can learn a lot from Amazon. You may not have the manpower and budget of a multi-billion dollar corporation, but good marketing is good marketing. Smart agents learn from the success of others, so let's look at how Amazon's marketing strategies can be translated into real estate success.
Jump to a Section
Lesson 1: Optimize Your Sales Funnel For the Web
Amazon has carefully crafted the buyer journey to constantly move visitors towards making a purchase. The overall process has been broken into smaller steps or interactions. While millions of people may initially visit a website, only some of these people will view a product. Even fewer people will add that item to their cart, and fewer still will checkout. This whole sales process is commonly called a sales funnel and few do it better than Amazon.
The Top of the Funnel
Earlier stages in the process feature lots of options to hook lots of visitors. That explains why Amazon's home page and search results feature as many products as they can fit. Not all of the people who visit will purchase, but the more people they can hook in this initial step the more sales will be completed down the line.
As people move to the next steps of the sales funnel, Amazon purposely removes distractions. Their focus shifts towards getting people to add items to the cart. For instance, a specific product page only shows a few related products near the bottom of the page, but they place "Add to Cart" and "Buy Now" buttons near the top of the page.
Closing the Sale
If a visitor actually places an item in their cart, then the focus becomes getting people to either add more products to that cart or complete a purchase. That's why a pop-up appears after adding an item to your cart showing you related products and a prominent checkout button. By the time you actually checkout, Amazon only shows the minimum information needed to complete the purchase.
What about those people who leave without making a purchase? Well, Amazon has automated follow-up to encourage visitors to return and make a purchase. For example, you may have noticed that after visiting Amazon the same products you viewed appear in advertising on other websites. You may also receive e-mails and app alerts when those products go on sale.
Amazon's coordinated sales funnel results in billions of dollars in sales every year. As a real estate agent, you may be selling a much more expensive product, but you can still create a sales funnel to streamline the flow of leads towards closings.
Creating a Real Estate Sales Funnel
Many agents live in a feast or famine world because they fail to plan a sales funnel that will feed them consistent business. A basic sales funnel for real estate agents will include three main steps including:
Multiple sources of new leads,
Ways to nurture those leads,
And a smooth closing experience.
Unlike Amazon, the end of the sales funnel in real estate takes place offline and is highly regulated, but agents have more flexibility with the first two parts of the funnel. So like Amazon, agents need to make it easy for their visitors to take the next step in the sales process. So let's look at specific tactics you can use.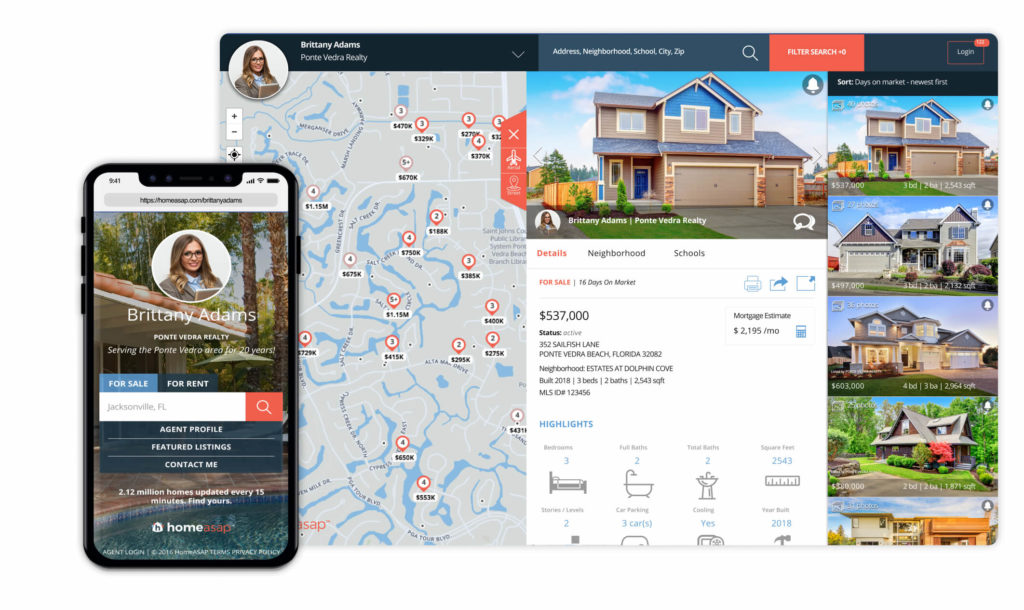 Lead Generation
Amazon uses curiosity to get users to start shopping, and agents can often use that same tactic to generate leads. For instance, most agents have some sort of IDX home search they can leverage to get potential buyers to browse. You can also use free home value reports to capitalize on homeowners' curiosity.
Of course, for these tools to work you also have to get them in front of people. That's why these tools tend to be most effective for generating leads when paired with well-crafted advertising. In fact, curiosity can be worked into your advertising, too. Tools like carousel ads can allow users to browse homes straight from popular sites like Facebook.
Lead Nurture
Typically, your leads will need to interact with you several times before they make any commitments. In building your sales funnel, you should plan for ways to stay connected and engage with your leads over time.
So let's say you convince someone to use your home search, but they are not ready to schedule a showing right away. You could offer to send them regular updates on new MLS listings in a given area. In fact, IDX Home Search and many other services do this for you automatically.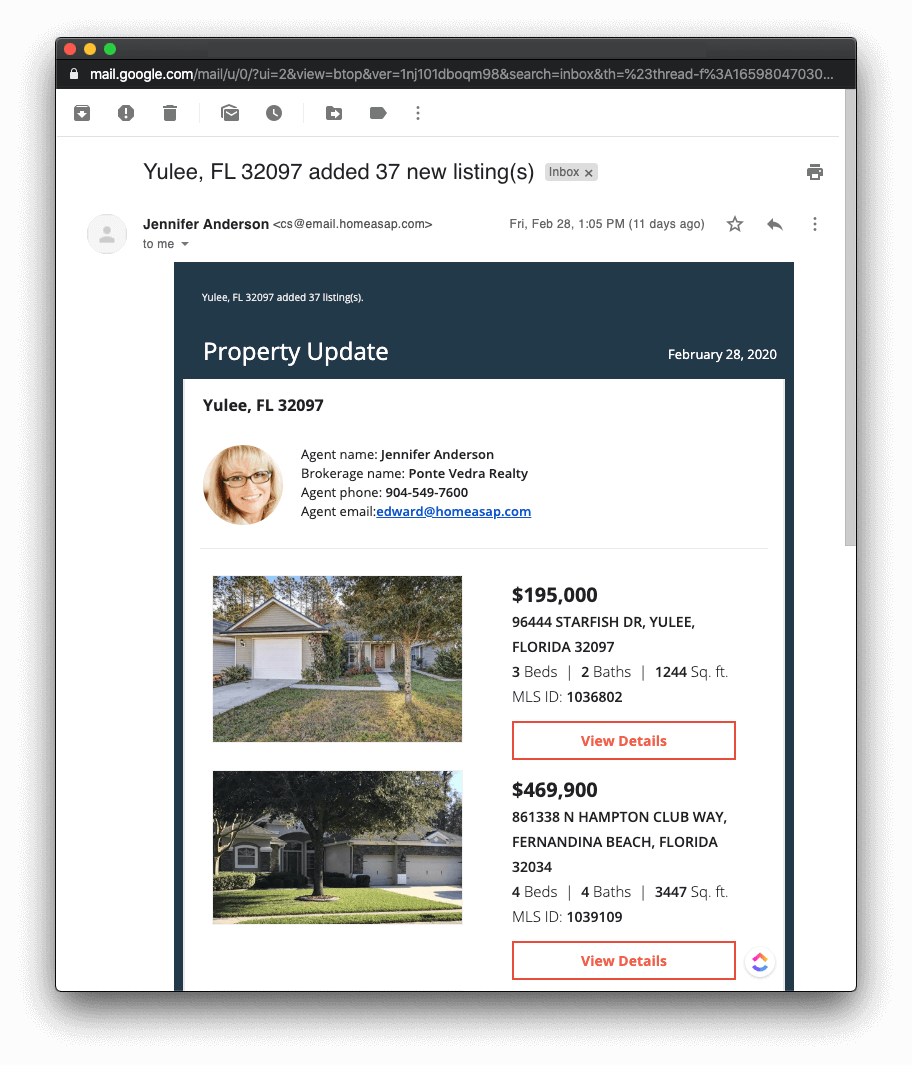 You should also nurture relationships by sharing valuable content. This helps create the trust needed to move ahead with future deals. Just be sure to do like Amazon, you should also make it as easy as possible for your lead to contact you about buying or selling a home. Also, have your contact information readily available on social media profiles and e-mails.
Lesson 2: Create Dynamic Experiences
For a company that sells nearly everything, Amazon provides a remarkably personalized experience. If both you and I were to visit Amazon.com right now, we would see different products shown. Amazon uses our unique viewing and purchase histories to show us the products most likely to catch our interest. This increases the chances that we start down a buying journey than if they took a one-size-fits-all approach.
Amazon takes this personalization to another level in their advertising. For instance, you may notice that after viewing a product on Amazon you often see ads containing similar products on other websites you visit. Obviously, Amazon doesn't employ people who constantly switch the products shown in their ads or on their websites. It's controlled by computers.
Marketers call this technology dynamic advertising because the content of the ad can be automatically changed. Essentially, Amazon adds several potential products that could possibly be used in an ad to a central catalog. Then it uses trackers to see what the person viewing a page might be likely to buy, and the system pulls those products out of the catalog.
Creating Your Own Dynamic Experiences
Recently, Facebook launched a similar technology that allows real estate agents to run dynamic ads for housing. Like their Amazon counterparts, Facebook's dynamic ads use a catalog of homes, so one ad campaign can pull different sets of homes for individual users based on what's available in the catalog.
While any agent could technically create dynamic ads on Facebook, it can become a lot of work for an agent do on their own. As new homes go on and off the market, the catalog has to be constantly updated. Fortunately, services like Advantage Pro and Turnkey Suite can create Facebook ads that update automatically based on the latest MLS data.
These ads also differ from Amazon's ads by focusing on lead capture instead of direct purchases. So if a user wants more information on a home, these ads will collect their name and contact information. From there, you can follow up and nurture the lead as you see fit.
Putting It All Together
Even though they operate in a different space, no real estate agent can afford to ignore Amazon's marketing strategies. Using highly coordinated sales funnels and dynamic advertising has created a multi-billion dollar empire that continues to expand. With the right planning, these strategies can be used in real estate, too.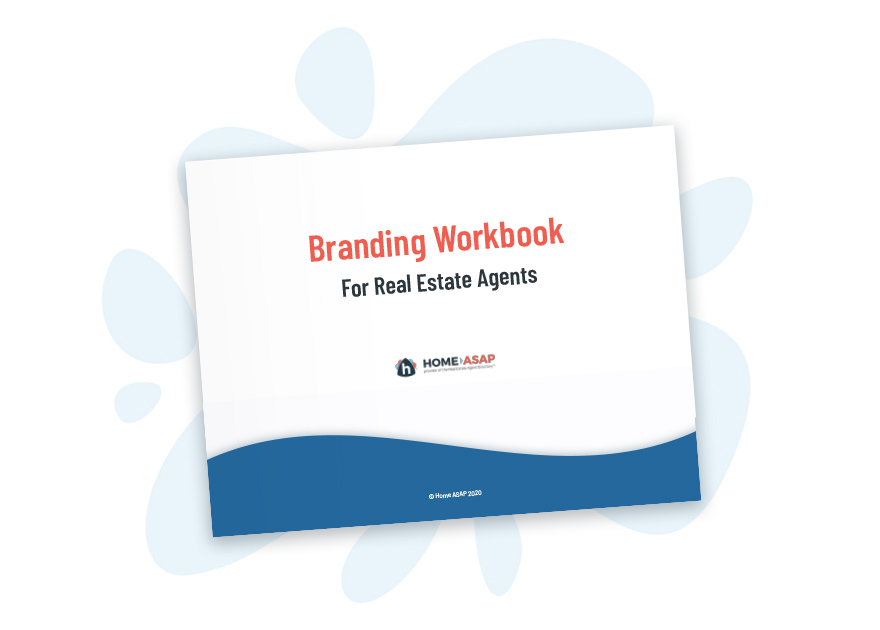 Real Estate Agent Branding Workbook
In a crowded field, real estate agents need a strong brand to survive. In this Branding Workbook, we help you discover your personal brand and create a plan to start building it!