Why Your Seller Should Paint Before Listing
Have a client that is ready to sell their home, but it needs a little upkeep? Do you have a current listing that is just sitting on the market? Are you looking for a quick fix to make a little extra on the sale?
One of the easiest things to do when preparing a house for sale is to give it a fresh coat of paint. Paint projects are relatively affordable, quick and easy to get done, and have a high return value.
Jump to a Section
How Does New Paint Affect Home Sale Prices?
By choosing the right paint color in the right room, you can increase the value of the home you're selling by thousands of dollars.
While there are plenty of small repairs a homeowner can make when preparing their house for the market, none may be as impactful as a fresh coat of paint. Think of painting as a "facelift" for a home; it greatly improves the overall aesthetic. It also allows potential buyers to see the house in its full potential. For example, painting the house beige allows customers to visualize themselves in the home because it serves as a blank canvas for the buyers to envision their belongings in the home.
Which Paint Colors Add to a Home's Value?
According to a recent study conducted by Zillow, there are plenty of ways a fresh coat of paint in the right place could increase the overall price of the home you're trying to sell.
For instance, the front door is the easiest way to make a first impression and improve the home's curb appeal. And believe it or not, a black painted front door could increase the price of a house by 2.9 percent.
As we mentioned previously with beige, a living room painted a light beige with pink undertones can bump up the overall price of a home 1.3 percent, and that is just painting one room.
Using a light periwinkle blue in the bathroom can also make the price of the house 1.3 percent higher.
If you notice a brick red kitchen, recommend a paint job. Kitchens with red on average sell for $2,310 less than homes with kitchens that aren't red. And while they are at it painting their kitchen, recommend a tuxedo kitchen, darker cabinets with light wall colors. These on average make a $1,500 difference.
Getting the Most From a Seller's New Paint Job
Obviously, a paint job needs to be paired with other essential home improvement tasks before you sell the house. Your client's home needs to look fresh and clean. So highlight the freshly painted wall by cleaning and decluttering the home. It may be worth it to rent a storage unit to hold all of the clutter.
To really highlight the color of the walls and allow potential buyers to envision themselves in the space, make sure the house is ready by removing cluttered family photos. A clean wall with a neutral color allows the customer to see where they may put their family photos on the wall.
As real estate agents, you want your clients to get the most money possible for their homes. So before you put that home up for sale and advertise their listing on Facebook, make sure you have the client prepare the home. Offer some tips on how a simple coat of paint, work that might take two days, could end up making them a few thousand more than the listing price.
Where Can I Find a Painter for My Clients?
Ready to partner with Paintzen and have an efficient way to get your client's homes professionally painted? Get in touch and join our Trade Program for real estate professionals, where you can earn commission on every paint job referral.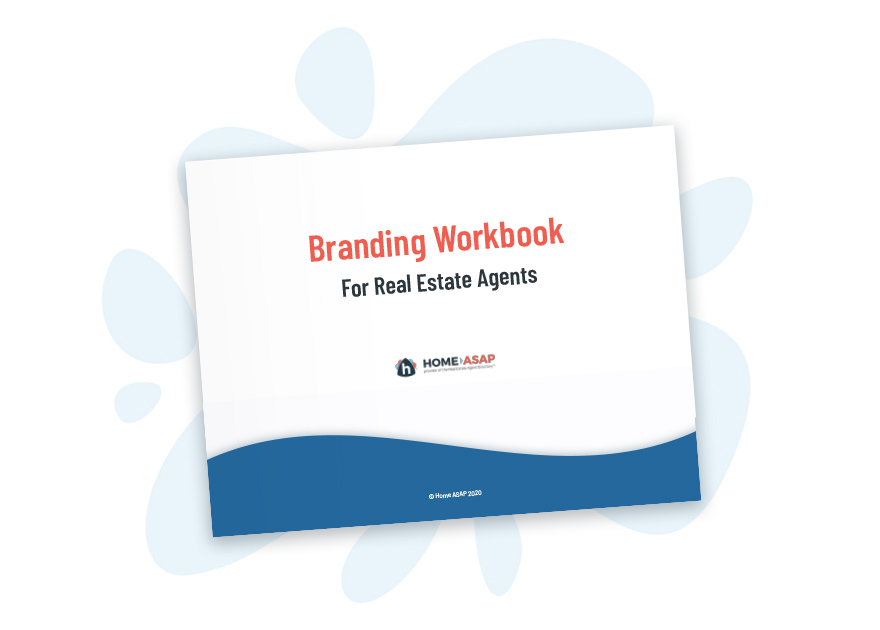 Real Estate Agent Branding Workbook
In a crowded field, real estate agents need a strong brand to survive. In this Branding Workbook, we help you discover your personal brand and create a plan to start building it!