The Best Times of Year to Advertise Real Estate
Any real estate pro knows that homes sales are seasonal. Like clockwork, every year interest in buying and selling homes reaches a low point during the holidays. Then interest starts to build again until it peaks around midsummer. Look closer and you'll see subtle shifts in interest at key points of the year. Understanding these patterns can help you plan the best time to advertise real estate.
Jump to a Section
Interest in Buying a Home
We can get a glimpse of how home buyers and sellers think by looking at their Google searches. For instance, a person looking to sell a house is likely to search for "selling house" or some close variation of this. On the flip side, a potential buyer might search for "houses for sale." Luckily, Google makes this information about searches available to anyone interested.
If we look at Google searches for "houses for sale" for the past 5 years, we can notice clear trends. For instance, the number of searches is always at its lowest in December, and then it makes a sharp jump in the first week of the year. A closer look shows that searches accelerate again around March and peak in near the end of July.
Interest in Selling a Home
If we look at the interest in selling a home, slightly different trends emerge. Google searches for "selling house" actually start to trend upward in late February, and they peak in mid-April. Interest stays high through the spring and early summer. By the middle of July interest in this search term starts to drop quickly.
If we compare home buyers and home sellers, a few patterns become apparent. First, interest in selling a home tends to precede interest in home buying over the course of the year. Secondly, the interest in selling a home year over year stays fairly consistent, but interest in buying a home has only grown more over the years which shows a clear change in how people shop for houses. In short, they're shopping for homes online more than ever.
This information probably doesn't surprise anyone who knows real estate, but many agents fail to use these patterns to their advantage. Smart agents recognize the patterns in home sales, and they use it to advertise more effectively.
When Should Agents Start Advertising?
Since we know that interest in home sales starts heating up in March or April, we can hold off our ad dollars until March, right? Wrong! If we wait until the peak of interest to start advertising real estate, we're missing our window of opportunity and costing ourselves money.
Instead, real estate agents should time their ads to run slightly before and during the peak of interest. This gives you the chance to plant a seed in your prospects' minds and be top of mind when they get serious about buying or selling a home. Often the first agent contacted will be the one to land the client.
When to Advertise to Get Seller Leads
Since interest in home sales typically spikes in late February, you need to start increasing your advertising budget for seller leads starting in early to mid-February. For instance, you could offer free home value reports as a way to grab the attention of potential sellers. After delivering a mini home value report, you can follow up by offering a comprehensive CMA at a listing presentation.
Interest in selling a home remains high through the summer, so you'll want to wait until September to lower your ad spending. At this time, a shift in your ad strategy may make sense. This could be prime-time to target expiring listings that didn't sell over the summer or people moving for work reasons.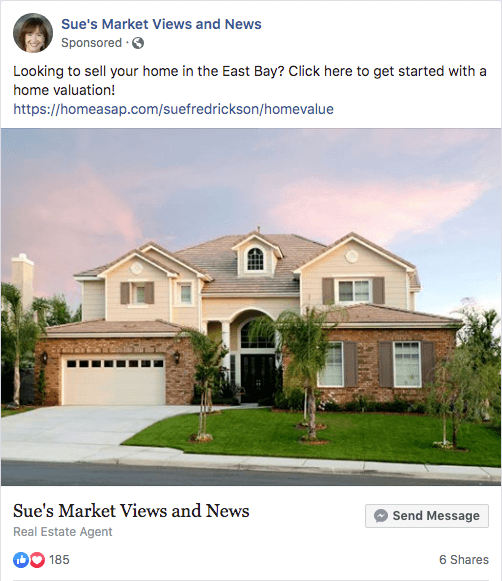 When to Advertise to Get Buyer Leads
Buyer interest tends to lag behind seller interest, so your timing and messaging of your ads should take this into account, too. Ideally, your initial push for seller leads will allow you to land some listings. At that point, it makes sense to shift more of your ad spend towards selling those listings quickly for top dollar.
As seasons come and go, you should also adjust your strategy. For instance, earlier in the selling season you may want to encourage buyers to bid on houses before other buyers can to create urgency. However, in the fall that message would make less sense, and so your message could shift to taking advantage of relative bargains that didn't sell earlier in the season.
Should Agents Stop Advertising in Slow Seasons?
With the seasonality of home sales, some agents might be tempted to stop advertising altogether during November and December when interest is at its lowest. Unfortunately, this could backfire.
First of all, the demand for homes still exists year-round even if it's lower during some parts of the year. People relocate for jobs. Couples divorce. Families inherit properties. In short, life goes on throughout the year, and so it doesn't make sense to remove yourself from those opportunities.
Secondly, digital advertising thrives on experimentation. Your prospects constantly see advertisements that affect how they perceive your ads, too. Simply put, what has worked in the past may not work in the future. You can only stay in touch with what works if you run at least some advertisements constantly.
How Should Real Estate Agents Advertise?
Patterns in the popularity of search terms offer valuable insights into how to time our ads for maximum effect, but they also tell us about where and how to advertise real estate, too. If we look at search trends going back to 2004, we can see an explosion in the popularity of people for homes on the internet.
With emerging trends like iBuyers, home sales only continue to become more digital. Smart agents will take advantage of platforms such as Facebook that can deliver large audiences and engaging ad types to generate leads. Services like TurnKey Suite and Dynamic Listing Ads offer tremendous value here simply because they let agents start advertising online without having to learn the technical aspects.
Whether you decide to advertise on your own or hire someone to do it for you, remember that timing is important, but it's more important just to get started at all. Even if you don't choose the best time to run your ads, you can still benefit from advertising by getting your name and your listings in front of more people. As you gain experience, you'll find the right rhythm to maximize your leads.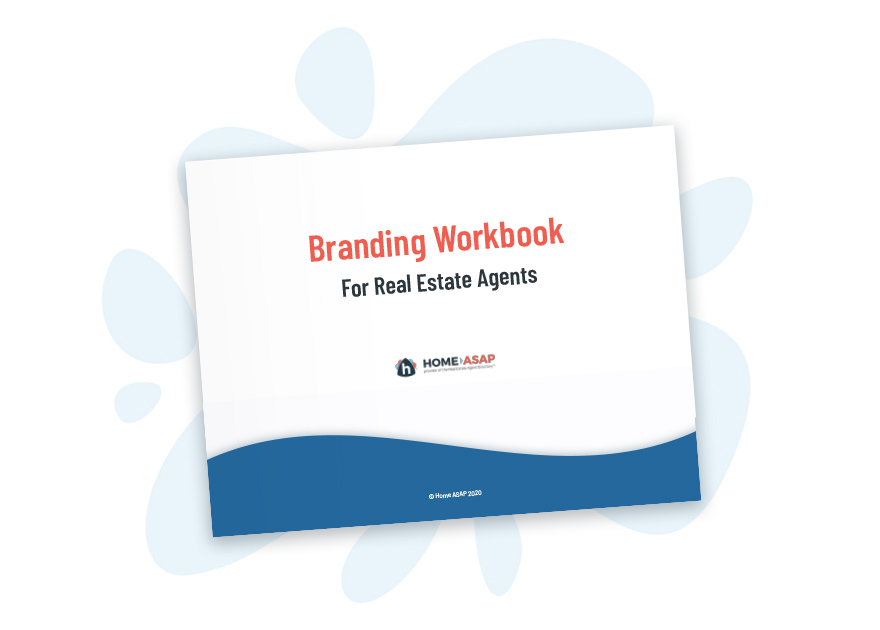 Real Estate Agent Branding Workbook
In a crowded field, real estate agents need a strong brand to survive. In this Branding Workbook, we help you discover your personal brand and create a plan to start building it!