Ideas For Real Estate Groups On Facebook
It sounds cliche, but it's true. Real estate is a relationships business. From connecting agents and brokers to landing clients, better quality relationships improve business outcomes. That's why Facebook groups can be a powerful tool for real estate agents.
Earlier this month, we shared a guide on starting your own Facebook real estate group. Undoubtedly, agents struggle most with choosing a group focus that actually helps you achieve your goals. So today let's take a closer look at some ideas for Facebook groups.
You Must Be a Directory Pro Member To See This Article.
You Must Be a Directory Pro Member To See This Article.
Join Directory Pro for just $4.99 with no commitments.
Jump to a Section
Community Focused Real Estate Groups
Facebook groups focused on your community can be powerful branding tools. The demonstrate your local expertise, and, just as importantly, they connect you to an audience with an interest in your specific area.
You can further refine your audience by appealing to aspects particular groups will find important. For instance, a rentals group can be a great way to reach potential first time home buyers. Here are some other ideas for community-based real estate groups:
Community Events
Restaurant Recommendations
Homeowner Repair Referrals
New Area Residents
Homes For Sale By Owner (let them come to you!)
Homes For Rent
Local Fishing Report
Local History/Archaeology
High School Sports Updates
Lost and Found
Yard Sale Listings
Parent Support Groups (Jacksonville Mom's Group)
Local Gardening Tips
Job Posts
Home Schoolers Network
High School/College Alumni
Local Culture/Traditions
Historic Preservation Projects
Community Service Opportunities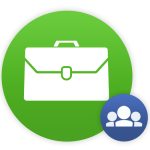 Occupation Focused Real Estate Groups
Few things are as precious as qualified leads in real estate. Groups based on professions can let you connect with people likely to have the income needed to buy or sell a home. For communities dominated by a particular employer, such as college or military towns, this can also show your understanding of the community, too.
Business Networking
Military Veterans
Women Professionals
Minority Professionals
Relocation Support
Small Businesses
Home-Based Businesses
Education/Practical Tips
Investment Opportunities
Job Boards
Neighborhood Business Owners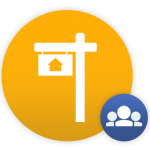 Broker Focused Real Estate Groups
Brokers face the unique problem of managing agent churn. Connecting to a pool of agents in an area lets brokers continuously build relationships to replace agents as they leave.
Supporting agents can prove challenging for many brokers as well. An internal Facebook group for real estate agents of the brokerage can be used to educate and mentor agents. Plus, the group provides an opportunity for the broker to establish a shared culture.
New Agents
Real Estate Tips and Tricks
Funny Showing Stories
Real Estate Exam Help
Real Estate Second Opinions
Real Estate Tech Reviews
Mastermind Group
Specializations (REO, Luxury, etc.)
Making a Decision
Obviously, this is not an exhaustive list of possible Facebook groups for real estate, but hopefully, we've been able to jumpstart the process of setting up a group for your business. In the end, you'll need to consider what you want to achieve by hosting a Facebook group, and you should also choose a topic that will have a big enough audience to justify the time you've to spend on the group.
Your Facebook group will require an upfront time investment, but the payoffs make it worthwhile. As Facebook increasingly emphasizes Groups, Facebook groups for real estate will become an important way to get free exposure to targeted audiences. Most importantly, you'll get the regular interactions that turn casual acquaintances into brand advocates.