Six Facebook Follow-up Secrets For Real Estate Agents
As a real estate agent, you may pay hundreds of dollars for new leads, only to find that not all leads are created equal. Some leads come in hot and quickly translate to sales, but most need to be nurtured before they bear fruit. How you handle follow-up makes a crucial difference between a successful investment and a waste of money.
Jump to a Section
What Are You Trying to Get Out of Your Interaction?
Facebook, unlike other marketing channels, gives you the ability to warm-up leads. For instance, a person may not share contact info with you after a Google search, but they probably feel safe enough to comment on a Facebook post. Plus, with Facebook's growing messaging capabilities you can essentially text a lead without having to exchange cell phone numbers.
So how do you actually warm up these Facebook leads? In short, you build trust and try to stay top of mind so you're the agent they think of first when someone wants to buy or sell a house.
Make an Impression on Potential Clients
Like I said a few weeks ago, everything you say or do builds your brand. As you interact online, try to remember what niche you want to occupy in clients' minds. Of course, you want to show customers that you will be dependable and knowledgeable, but other agents have the same qualifications. Give your leads a reason to choose you over any other agent.

Build Relationships that Create Future Opportunities
Even if you make a great impression, not all leads will be ready to buy or sell in the near future. Nurturing a relationship with leads is like buying an investment property. You make the upfront investment to create and maintain the relationship for a future payoff.
And just like an investor, you want a diverse portfolio. Nurturing many relationships helps you create a steady flow of leads instead of a never-ending cycle of feast or famine. As your leads are ready to enter the market, you'll be the agent they know and trust…and the one they recommend to others.
With this in mind, let's look at how you can start building better relationships with prospects through Facebook.
Facebook Follow-up Secret 1: Be Prompt and Consistent
Each time a person comments on a post or sends a message, you have an opportunity to demonstrate how you'd treat them as your client. No one likes to be ignored, so try to consistently respond to comments and messages. Even simply liking or reacting to the post can be enough to show you're paying attention to your potential customers.
How fast you respond can vary depending on how hot the lead is. As a general rule, the hotter the lead the faster you should respond. Any delay just gives your lead a chance to change their mind or to contact a different agent. Remember, we live in an "I want it now" society.
For people earlier in the sales process, you should try to respond within a day or so. This includes replying to casual messages on posts or general questions sent through Facebook Messenger. This reassures your prospects that you'll be responsive when the time comes to buy or sell, but also lets you prioritize current clients and hot leads.
Facebook Follow-up Secret 2: Mind Your Tone
We lose subtle cues like the emphasis on certain words and body language when writing. That leaves lots of room for interpretation. Sometimes this results in people taking your words in a way you did not intend. In fact, one study even found that recipients only sensed the right tone of e-mail 56% of the time, and social media probably wouldn't fare much better.
With this in mind, you can moderate your tone with a few simple changes. For starters, avoid writing in all caps since people typically see this as aggressive. On a similar note, you should also avoid using several punctuation marks to end your sentences (e.g.- Really?!?!?). Finally, avoid sarcasm because it rarely translates well online.
If you're unsure of how something sounds, get a second opinion. It could save you from souring relationships with future clients.
Facebook Follow-up Secret 3: Understand Their Perspective
Great salespeople take the time to listen so they can match what they offer to the needs of their customers. Listening creates the trust needed to open your customers to what you have to say. While you can't actually listen on Facebook, you should still seek to understand your lead's priorities and perspective.
Listening can be especially difficult when responding to people who have complaints or who disagree with your viewpoints. Just remember that an argument almost never looks good on you, even if you are in the right. Rather than debate, acknowledge their viewpoint and disengage. Keep in mind anything you say on Facebook can be seen by the public, so type accordingly.
Facebook Follow-up Secret 4: Seek to Add Value
By their nature, people tend to keep score in their relationships. When nurturing a lead, you want to tip the score in your favor by giving more than you get up front. This creates a sense in your leads that they owe you something. Psychologists call this the principle of reciprocity.
So how do you create value through your Facebook as a real estate agent? That starts with the content you post. If you only ever post listings, then you aren't speaking to most of your followers who probably aren't looking to buy at a given moment. That's why you should balance posts about listings with information that your target audience would find useful and interesting. Services like Page Engage can even do this for you if you don't have time.
You can create an even stronger sense of reciprocity by offering relevant referrals and advice. For instance, let's say that you are talking with a future lead about a home improvement article. Why not suggest a contractor that can help them do the work? This establishes you as a resource for the potential client and gives you goodwill with other business owners who can also refer you new business. Just be sure you send them a contractor that does good work or offer multiple choices.
Facebook Follow-up Secret 5: Create Future Opportunities to Connect
Most leads will require several interactions before they feel comfortable enough to make a purchase, so it's important to incorporate chances to reengage them when possible. Not only that, you should be trying to connect in various channels. In other words, you want to eventually move conversations from Facebook towards e-mail, phone, or face-to-face interactions.
The trick is making this transition feel natural and comfortable for your lead. Let's use our recommendation scenario as an example. You could simply provide the contractor's information and leave it to the potential client to contact them. However, this strategy essentially ends your interaction.
On the other hand, you could offer to contact the contractor on their behalf to get them a deal. Then simply ask your lead to send their contact info through a direct message. This sets you up with a reason to follow up with your lead, information to stay connected with them, and goodwill for doing them a favor. Plus, you create the impression that you can handle their business.
Facebook Follow-up Secret 6: Prioritize Your Follow-up
By this point, you may be thinking, "That's a lot of work for people who may not work with me." That's true, but as I said earlier, not all leads are created equal. Not only will leads vary in how hot or cold they are, they will vary in overall quality. While all of these follow-up principles apply for any lead, you should prioritize your efforts on the best quality leads.
So what makes a high-quality lead? First, consider the person's ability to buy or sell a home. You can also consider the lifetime value of the potential client. Sometimes it makes sense to put effort into a younger lead with a smaller budget knowing that you'll be the go-to when they are ready to upgrade in the future.
Finally, you should consider your own personal brand as a real estate agent. Think about how this lead compares to your ideal client. If this is the type of client you're trying to attract, then it makes sense for you to put extra effort into following up with them because they probably associate with other people in your target audience.
Give Them Something to Talk About
Most agents invest substantial time into prospecting, so the last thing you want is to squander a lead by fumbling the follow-up. While Facebook offers relatively low-cost advertising and marketing solutions, no one wants to waste their time or money. No silver bullet solution will turn every real estate prospect into a sale, but a smart follow-up strategy gives you a better chance.
Of course, you have to have Facebook posts or ads to get before you can worry about responding. If you aren't sure about what content to post or simply don't have the time, inexpensive services like Page Engage can post to your page automatically. That way you can turn your focus away from finding content and turn it towards connecting with potential clients.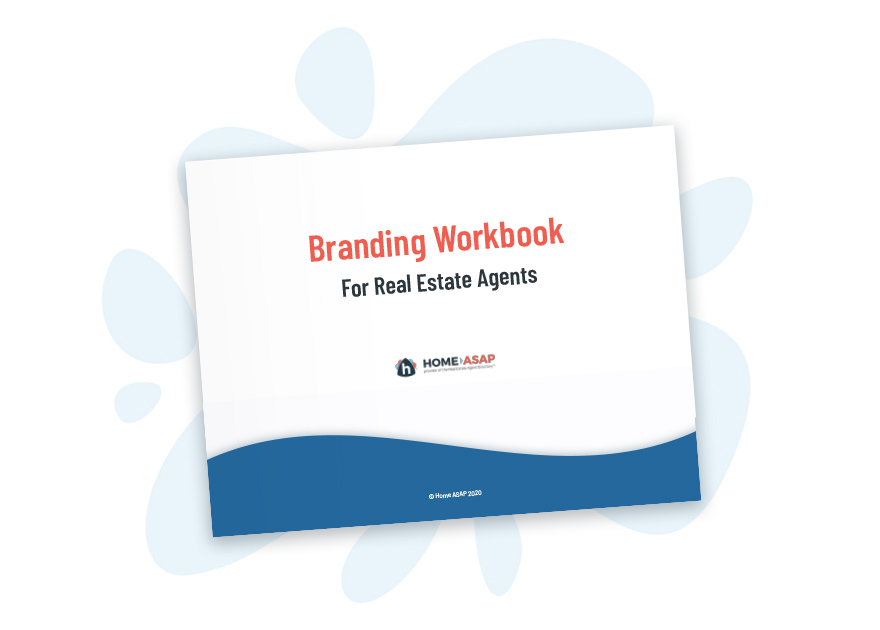 Real Estate Agent Branding Workbook
In a crowded field, real estate agents need a strong brand to survive. In this Branding Workbook, we help you discover your personal brand and create a plan to start building it!