Experts' Real Estate Predictions for 2020
The last decade brought lots of changes to real estate. We clawed our way back from a housing crisis. Digital marketing transformed consumers' expectations, and now the iBuyer trend threatens to change those expectations again. So what's in store as we start a new decade? We asked a few experts for their real estate predictions for 2020. Here's what they said.
Jump to a Section
Momentum From 2019 Will Continue Into 2020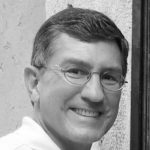 John Marshall, CEO of Home ASAP
Despite a Presidential election year adding uncertainty to the direction of tax and economic policies, they won't immediately impact 2020. I expect the recent trends in the real estate macro environment will continue: historically low-interest rates, continued strong employment, tight housing supply, and moderate price appreciation. Certain regions that have experienced exceptional price run-ups will flatten out.
The iBuying phenomenon will continue expanding but overall penetration will remain low as consumers will be cautious in exploring this sale option, but smart agents will see that this new wrinkle in home selling may open up more listing opportunities.
Tech investment in real estate will continue at a strong pace as both industry participants and outsiders seek to tap into this broad sector of our economy. The focus will be on AI, data integration, and consolidation.
Other potential influences on the industry may come from the ongoing litigation around real estate commissions, recharacterization of real estate agents as employees and not independent contractors, and housing discrimination. Like 2019, the new year will certainly bring more interesting evolution in real estate!
Millennials Will Disrupt Traditional Advertising Tactics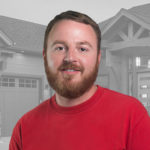 Joel Klopfenstein, TurnKey Suite Manager
2020 should continue the trend of low-interest rates and low inventory driving home prices up. Millennials will now be the largest target market as they become ready to buy their first home.
With such low inventory, where are we going to put all these new homeowners? New construction, condos, and townhomes will be a big part of filling these needs. Millennials are staying single longer and having kids later which is changing their housing needs.
It also changes the way we advertise successfully. A new generation of home buyers calls for a new method of growing your business. Millennials are moving away from conventional television, using paperless forms of communication, and spending a large amount of time on their phones and devices. In the past, real estate agents have had success with mailers and word of mouth. Today a mailbox may as well be a trash can, and word of mouth now takes place on social media.
It is more important than ever to be visible where this crop of home buyers are interacting. Amazon, Uber Eats and Instacart are allowing Millennials to shop where they are most comfortable, from their phones. The same is true for real estate.
Automation Tools Will Multiply Agents' Marketing Capabilities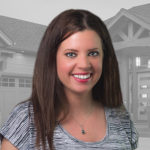 Allysa Warren, Director of TurnKey Suite
Online Marketing Automation will be the name of the game in 2020 as digital marketing activities become ever-more complex. Agents will seek to have the bulk of their marketing activities automated by top-ranked companies or practitioners, rather than experimenting with new technologies themselves.
For example, a few years ago, simply boosting posts on Facebook garnered reasonable results in terms of lead generation. Now, much more multifaceted ad types like Dynamic Catalog Listing Ads produce the results needed for actual conversions. Our research has shown that it now takes agents nearly 200 hours to learn the Facebook Ads Manager platform, up from 50 hours five years ago, and the cost of that learning curve has become too steep.
Automation will also be adopted more heavily this year when it comes to performing redundant activities repeatedly, particularly contacting leads. It takes 8-10 times on average to connect with online leads, and agents have found personal assistants to be too costly. They'll opt for more affordable, automated services that reach out aggressively on their behalf to increase their conversions.
IDX Vendors Will See Data Costs Continue To Rise In 2020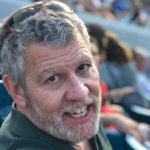 Jeff Gellman, Director of Enterprise Services at Home ASAP
Over the last few years, 'RESO standards' have been all the rage. Industry players (Brokers, MLSs, Vendors, et. al.) have all rallied around the RESO cause to standardize IDX data and NAR has forced the issue by mandating compliance with RESO standards. Indeed, there have already been some positive results: in 2020 it WILL be significantly easier to retrieve, process and consistently display IDX data.
As RESO compliance becomes commonplace, the growth of proprietary IDX data distribution platforms (e.g: MLS Grid, Trestle) has also continued. These platforms are all RESO compliant and guarantee a future where the Industry at large will reap the rewards of data standardization. MLSs now regularly require vendors to use these platforms and bear whatever fees are charged by the platform owners.
Essentially, the MLS industry has simply replaced their own non-standardized proprietary IDX data delivery services with those of a few 'IDX data delivery fiefdoms', wiping out any financial benefits IDX vendors had hoped to gain from the industry-wide implementation of the RESO standards.
Tell Us Your Real Estate Predictions for 2020
Time will tell how these real estate predictions for 2020 turn out, but we know that the industry will continue to evolve like it always has. So what's your take? Will millennials change how agents market housing? What effect will the 2020 election have on the housing market? Tell us your predictions in the comments below.