Can't Miss Black Friday Deals for Real Estate Agents
Doesn't it seem like once November hits, we put off our purchases until Black Friday? In fact, we've already started receiving emails and ads from retailers about what they'll be offering this year. For many, this might seem annoyingly early, but it can be the perfect chance to plan your gifts and special business purchases ahead of time.
Jump to a Section
Plan Your Shopping
Keep in mind that, on average, adults are expected to spend roughly $400 during Black Friday and Cyber Monday alone.
Whether shopping for gifts or your business, planning your shopping can save you headaches. For example, you may want to upgrade your camera this year to improve your listing photos. If you start researching and budgeting money now, you'll avoid making an impulsive decision on Black Friday. Don't be part of the 52% of people who regret purchasing something on holiday sales.
What's more, sometimes the best deals sell out quickly or happen before Black Friday. You can avoid FOMO by knowing where to shop and what is likely to go on sale.
Great Deals on Gifts for Real Estate Agents
To help you get ahead we've put together some options for you! Below you'll find our top picks of best Black Friday items real estate agents should keep their eyes on. Whether you buy now, or on Black Friday, having a plan will be key to making sure you're spending your money wisely!
Camera
Buying a home is a very visual process. You'll want to make sure you're using high-quality property pictures to bring the home you're selling to life. Luckily, Black Friday is a great time to save on a high-end camera.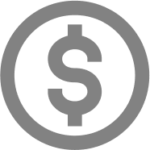 Right now, Best Buy is offering a DSLR camera package for Black Friday that saves you $500.
Laptop
It goes without saying that tech deals are king when it comes to Black Friday. With such a wide variety of laptop sales to shop, knowing what you want ahead of time is crucial. Walmart, Best Buy and Amazon have already listed their deals with most boasting hundreds of dollars off.
If you're holding out for Apple products make sure to check for sales diligently. If you're prepared to shop around, you can find retailers that knock a couple of hundred dollars off the regular price.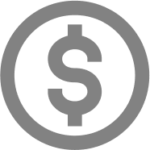 Right now, Best Buy is offering a 15.6″ Mac Book Pro for Black Friday for $400 off of the regular price.
MLS Software
While most people shop for TVs and gadgets during Black Friday, online tools shouldn't be overlooked. When it comes to software, buying early means you get to implement it sooner and take advantage of support teams before the holiday rush.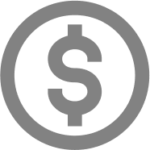 Take a look at IDX Home Search, right now it's on sale for $100 off through Black Friday.
Robot Vacuum
Talk about the ultimate set it and forget it when it comes to household chores. These have become very popular and more affordable over the last few years. Setting up one of these in a listing you're showing would give you time to prepare while it works for you. Plus they're portable, so you can easily move it from house to house.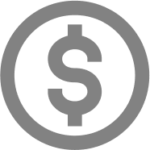 Right now, we're seeing savings of nearly $100 on these vacuums from retailers like Walmart.
Whether you buy now, or on Black Friday, having a plan and knowing what's out there will be key to making sure you're spending your money wisely during these big sales!