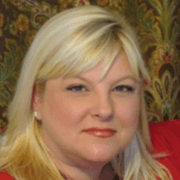 Julie Davis
Real Estate Agent

"I have been using Turnkey Suite for the past several years (3) and have been so pleased with the results. I had no idea that Facebook marketing could be so perfect for Real Estate! My Account Manager makes the most fantastic posts that make me and my team look amazing! I have agents in my market approach me all the time telling me how great I look on Facebook and that I'm everywhere!! I should also add that using Turnkey Suite has taken my page likes from a handful of friends and family to approaching 2,000 likes! I'm even getting listings from Facebook! Thank you!!!"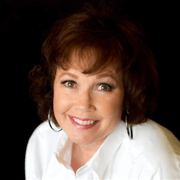 Tracie Jump
Real Estate Agent

"I have used Turnkey Suite for almost a year now, I am excited to say that my Facebook followers, likes and friend base has increased significantly along with new client growth for my business since TurnKey! Working with my Marketing Consultant has been great! He is very responsive and understands what I am focused on for my messaging and delivers quickly on my requests! I am pleased with the value that TurnKey provides for my business and enjoy seeing clients engage in the content and contests. I can truly say that TurnKey has played a big role in the success of my social media marketing and I will continue to use them to grow my business and stay relevant to my social media clients. Thank you!"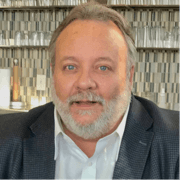 Warren Griffin
Real Estate Agent

"Honestly, my Turnkey Suite account manager has educated me more about Facebook marketing in a few months than any other service has showed me over multiple years. I have been in real estate for 29 years now and had a page for a long time that didn't provide results. My rep talks to me regularly, answers any questions that I have, and instructs me on how to capitalize on my page. I have received 300-400 leads so far from all the posts and ads. All I need to do is pay closer attention to the page and follow up on a regular basis to convert the likes and engagements into sales. This program has provided the most return for the money spent due to its detailed targeting. I look forward to the future success with your company and I definitely plan to invest more of my marketing budget towards Facebook advertising with TurnKey Suite."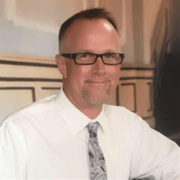 Ted Gillan
Real Estate Agent

"At the end of Summer 2017, I decided to redirect my marketing money and focus on my website, CRM and social media. Having limited experience in the social media side, I hired Turnkey Suite to manage my Facebook advertising. My account manager put together a marketing strategy to bring in direct clients and expose them to my Facebook page and newly created website. So far, it has worked beyond my expectations! I have more Facebook followers and friends than ever before and have had more traffic and leads on my new website in 4 months than I have had in over 5 years on my old site! I just signed up for an increased marketing package for another 6 months, need I say more?!"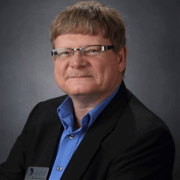 Randy Justice
Real Estate Agent

"Within a few weeks of joining Turnkey I had several people ask me what I was doing because they see me everywhere now! What a great compliment. Being top of mind when people are ready to buy and sell real estate is important and TurnKey makes that happen automatically. My Account Manager makes the posts for me and my following has increased by 50% in less than 6 months because of it. The IDX feed lets my Facebook followers search all they want and then tells me what they looked at so I can help them better. They even have an app now so I can browse the leads on my phone! Turnkey is worth every penny."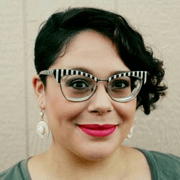 Grace Bostick
Real Estate Agent

"My Account Manager with Turnkey is the best! I have received many leads from my Facebook page that have led to closings thanks to his help. He has always taken the time out to remind me of any pending leads, post ads that appeal to the consumer and is always available to me when I need his help! He is always very quick to respond to any request or questions I may have, and gives great advice on how to have the most effective ad to capture leads! I always recommend him to everyone that needs a Facebook manager for their business page."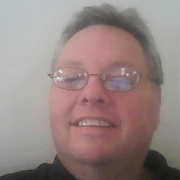 David Berganski
Real Estate Agent

"Turnkey has been a part of my team this year as they created and managed my business Facebook page for me. Within a couple of months, I noticed a couple of people commenting on my Turnkey posts. Next thing I know, they were contacting me because they needed an agent to help them buy and sell. It was an easy and non-confrontational way for these now satisfied customers to get to know and feel comfortable w/me. They bought and sold homes creating $550,000.00 in sales. Thanks Turnkey."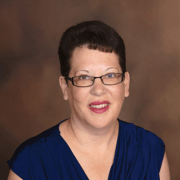 Kelly Spence
Real Estate Agent

"I am new to the Turnkey Suite family, I have been enrolled in the Page Engage program for almost a year and decided to move up to Turnkey Suite. I have to say in the month that I have been a member of Turnkey Suite the number of people visiting my page and searching for homes has increased exponentially. I have already acquired a buyer from this service, 2 rental clients, and have leads on another buyer and seller. My account manager has done wonders with my business Facebook page and has so many great ideas. Thanks to her posts my business page has a professional look and the ads she has placed for me have gained a lot of interest. I highly recommend Turnkey Suite!"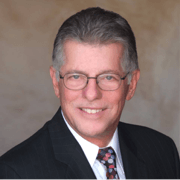 Larry Nease
Real Estate Agent

"Like many business owners, I was skeptical about the value of social media advertising. After a few months of hard work by my Account Manager at Turnkey, I am a believer. After a year, social media is now the most important component of my marketing budget. Through my Account Manager's efforts, his program delivers the most bang for the buck of any other form of advertising that I use. Both my property management and brokerage businesses are way up! Thanks again!"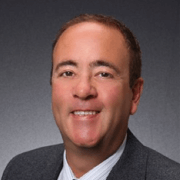 Philip Markijohn
Real Estate Agent

"I've been with this company for just a few months and am very impressed with the growth of my Facebook Business Page. What's most impressive to date is my account manager. He picked up the fact that I sold another listing in one day and immediately posted the success on my page. Keep up the great work!!"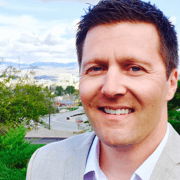 Eric Hofer
Real Estate Agent

"After trying various other advertising platforms over the past couple of years, I decided to try Turnkey Suite. I am about two months in and have been very satisfied with the services. Right from the start, my business page was given a very nice face lift, and I noticed an increase in likes and engagement within the first week. What I like most about Turnkey Suite is the increased exposure that it gives me with my business page followers, as well as the monthly ad to try to target new leads. I received two referrals in the same week recently from a past client that I attribute to the content posts that come with Turnkey Suite. Daily posts equals more exposure! It's pretty hard to find Real Estate advertising at such a reasonable price. My account manager is always available when I have questions, and has given great advice on my ad strategy."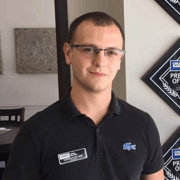 Marinko Playlianic
Real Estate Agent

"I joined TurnKey only a week ago as a recommendation from a fellow agent. She told me "It was the best investment she ever made." Sure enough, only a week later I already had 3 leads and all 3 are serious buyers! My friends and family love the Facebook posts and I am getting more interactions than ever before. After spending thousands of dollars for paid leads on which I never converted, I finally found something worth investing in. I would also like to thank my account manager for working with me. Thank you for being super responsive to my emails and phone calls. I appreciate all the time you invest in educating me and answering my questions. I am looking forward to our long lasting relationship!"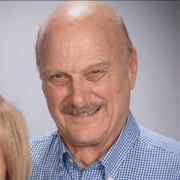 Dennis Seastead
Real Estate Agent

"My account manager is doing fantastic in helping me navigating through this amazing Facebook account."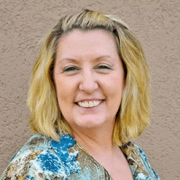 Tammy Carmichael
Real Estate Agent

"I want you to know that I think you are awesome! I am not a social media, facebook, or computer person. You have made sure my facebook page looks amazing. Thank you for always meeting and exceeding my expectations."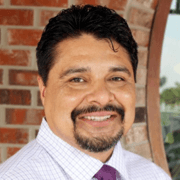 Tom Garcia
Real Estate Agent

"Turnkey has helped me tremendously, getting my business a lot of exposure on the social media scene. The program offers far more than I can do, and for a far better price than the competition. My Account Manager has been instrumental in coaching me in how to engage with those who see the articles and ad campaigns. The personal assistance from my Account Manager has been excellent, and has helped increase my Lead/sales potential. Thank you for all your support!"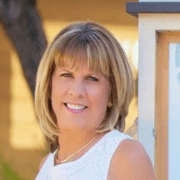 Julie McDougall
Real Estate Agent

"My Account Manager has been such a tremendous asset to my Facebook marketing plan. With all the marketing options out there today, it is rare to have a one-on-one experience with someone sincerely interested in my success. My Account Manager is attentive and informative and I appreciate working with her as she listens to my input and exceeds my expectations. Thank you for all you do!"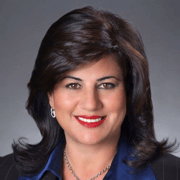 Sana Saleh
Real Estate Agent

"You and your company have been amazing in getting my brand and turning my marketing into success. As a real estate agent I get numerous companies telling me how they can improve and market my brand and help me grow my business, but for a very large expense. Since I have joined TurnKey, they have done a fantastic job not only creating and improving my brand, but helping my real estate business grow successfully. My account manager and her team clearly hear me out on my needs on how to promote my business. It's like they read my mind and came up with an amazing marketing agenda for me. They are talented and efficient. I never have to correct campaigns or ads they run for me. They turn projects around so quickly that I am always pleasantly surprised. And just as importantly, I feel the cost for what they provide is by far the most affordable. I constantly get peers and other business owners asking me how do I find the time to roll out such great material! I tell them my marketing partner does it all for me!"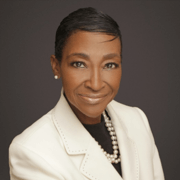 Edith Dunn
Real Estate Agent

"My Account Manager has offered me an exceptional experience in advertising on Facebook. He has always been there for me and listens to my real estate & advertising marketing advice. He is simply a hardworking & phenomenal professional! He responds to me in a timely manner (within the end of his business day PST), ensures my real estate marketing needs are met and is personable. He knows how to build relationships and assist in marketing my brand and sell listings or buyers needs. I would recommend my Facebook Turnkey Marketing Consultant any day!"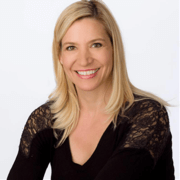 Gretchen Erickson
Real Estate Agent

"My marketing consultant has done a wonderful job creating and placing my Facebook ads as well as explaining to me how the process works. He is readily available and happy to help me with any questions I have. Buyers are now contacting me. I would definitely recommend him and his company to other agents."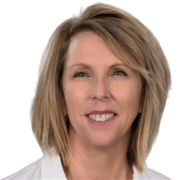 Debbie Brown
Real Estate Agent

"You've been a great help to me with my marketing on FB, anytime I had questions or ask for help you responded very fast. I am 60 years old and trying to keep up with all the latest technology, and my Account Manager has been a so helpful walking me thru any of the steps I need to know. I feel that she and FB have improved my presence as a real estate expert."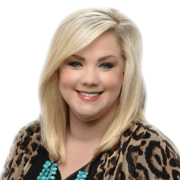 Heather Keenen
Real Estate Agent

"TurnKey has truly been a "key" in my Real Estate success. I like to be in control of my business and have a background in marketing. While I knew I needed to promote myself on social media, I wanted it done a certain way and kept putting it off due to the time constraints of being a REALTOR. I researched marketing companies, reluctantly, and decided to try TurnKey. I am so glad I did. What I had been putting off for months, they were able to do in a matter of hours, freeing me up to work even more deals, and take even more listings. They are professional and quick to respond to any need or question I have. My reach has more than tripled what I was able to do on my own. Thank you TurnKey!"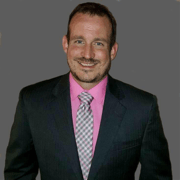 Gregg LeBlond
Real Estate Agent

"After using realtor.com, etc for leads for several months, I decided that there had to be a better way to help my business. I slowly tried several things Home ASAP had to offer, like Page Engage, cover photo revamp, and page revamp. Eventually after seeing the wonderful new business page I had, I decided to go full force and try Turnkey Suite. Since I started, my Account Manager has helped me get my page to look exactly how I wanted it to and focus my ads on the audiences I wanted to hit that month. I couldn't be happier with my decision and the money spent. I see traffic numbers heading over to my page going up and up week after week. Thanks so much for helping me grow my business."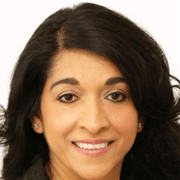 Shoba Jagernauth
Real Estate Agent

"I am new to Facebook for business. I like that you respond soon as I need help and you had great suggestions to reach more people. I have had many more likes and comments on my page even from many other agents."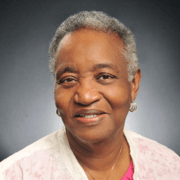 Jean Jeffries
Real Estate Agent

"I purchased my subscription for Turnkey in February 2015 to help me with my Facebook marketing in Real Estate. My Account Manager is very direct and professional as she explained to me that to have success we must work together. She encouraged me to evaluate the real estate content and add Turnkey advertising subscription to generate more real estate leads. My Account Manager has been the KEY to success. I really enjoy working with her. Thank you!"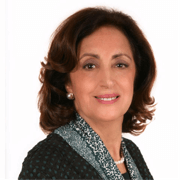 JoElla Deliberto
Real Estate Agent

"My rep for Turnkey has been an amazing account manager and marketing consultant. Getting my Facebook business page off the ground was challenging. She immediately grasped what I was hoping to obtain by working with me through phone calls and emails. She consistently responded in a timely fashion and addressed anything I questioned. Within just a few weeks I had numerous new business friends and correspondence… more than I had imagined. Since I am relatively new with Turnkey, I look forward to continued success and leads with my account manager's help."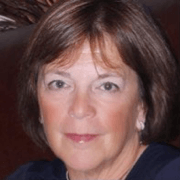 Marsha Gershberg
Real Estate Agent

"Until I started to use Turnkey, my attempts at using social media were haphazard, at best. My Account Manager has been the creative force behind my wonderful new postings. She has been responsive and made many great suggestions. My views and likes have increased in the short amount of time that we have been working together and I look forward to continuing to grow my activity with her guidance."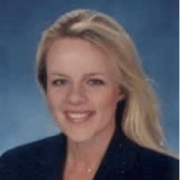 Amber Beyma
Real Estate Agent

"My Marketing Consultant with Turnkey Suite has done an amazing job for my real estate business. I greatly value his time and expertise in helping with my Facebook marketing and advertising."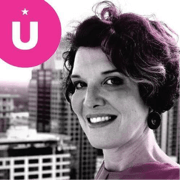 Darcy Ennis
Real Estate Agent

"I joined Turn Key for I am technologically challenged and struggle with social media. It is just not my thing. I prefer good old fashion face to face. I have to say, this was one of the best investments I have made in myself and career."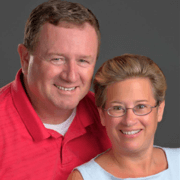 Jody & Sam Davis
Real Estate Agent

"You and your company have been amazing in getting my brand and turning my marketing into success. As a real estate agent I get numerous companies telling me how they can improve and market my brand and help me grow my business, but for a very large expense. Since I have joined TurnKey, they have done a fantastic job not only creating and improving my brand, but helping my real estate business grow successfully. My account manager and her team clearly hear me out on my needs on how to promote my business. It's like they read my mind and came up with an amazing marketing agenda for me. They are talented and efficient. I never have to correct campaigns or ads they run for me. They turn projects around so quickly that I am always pleasantly surprised. And just as importantly, I feel the cost for what they provide is by far the most affordable. I constantly get peers and other business owners asking me how do I find the time to roll out such great material! I tell them my marketing partner does it all for me!"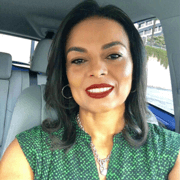 Elizabete Merrill
Real Estate Agent

"I have been working with Turnkey for over a year now. I'm very satisfied with the work and professionalism of the company.
My Account Manager/Marketing Consultant, has done a wonderful job creating and managing my business Facebook page and providing daily new ad material. Many people have complimented me about how beautiful and professional my page looks, all thanks to her. My business has grown. I now have several followers on my business page, and I am frequently contacted by potential new clients. The Real Estate business is about connecting with people, and through my custom Facebook page I can make the connections that are so important to the success of my business. My Account Manager is always informing me about new updates, and giving me tips on how to put myself out there to get more business, and to save time and money. I'm very appreciative to have her as my account manager. Thank you so much, you're the best!!"
STILL HAVE QUESTIONS?
Fill out the form and/or call one of our representatives to find out more.
Carol Verdicchio
Real Estate Agent

"This is my third social media company I have used in the past 5 years. Turnkey is the only company that I have renewed. My account manager responds within 24 hours. She has made my Facebook business page easy to handle and constantly active. Her postings have great responses. My clients are impressed with all the information that is being shared. I enjoy that I can email a buyer home closing photo to my account manager and she has it on Facebook within hours. I have many new likes and lots of activity on my page. Thank you for all that you do."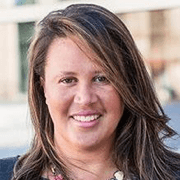 Elischa Spies
Real Estate Agent

"I just started my own real estate company and I knew that my weakness was social media. So I decided to go with Turnkey because it was completely reasonably priced. My account Manager has been amazing and even came up with some great cover photos for me. My online presence has sky-rocketed because of the very professional, informational marketing they do for my business. My account manager is available for answering questions, and to give great feedback. Thank you so much!"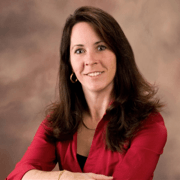 Karen Bagwell
Real Estate Agent

"I have been very happy with TurnKey Suites and I know much of my happiness can be attributed to my Account Manager. She has so much patience with my questions and is always there to help. I am so pleased with the set-up of my business page and the many great posts. She's also put together many awesome videos for my new listings/open houses. These have really impressed my Sellers. I received my first solid lead in response to one of the TurnKey Suites posts the other day and so far that is going well. I truly believe the constant exposure to my name and expertise that facebook leads are receiving has been a huge factor in my growth. Thank you for making my experience with TurnKey Suites such a positive one!"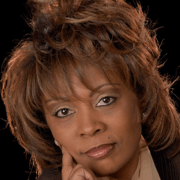 Monique Carter
Real Estate Agent

"I struggled with social media and Facebook, after finally accepting it as the replacement to newspaper and mailer advertisements. I used 3 different social real estate companies that all failed me—they all over promised, under-delivered, and were very expensive. Then I joined TurnKey and met my Account Manager. She has changed my life. She took my Facebook and turned it into the most comprehensive experience and increased my viewership. It is clean, organized and gorgeous! All because of her and your organization. My Account Manager keeps getting better and better. She is always responsive and professional. She listened to my concerns and fears and calmly understood and accepted the challenge. You will be referred to many because of your excellence. JOB WELL DONE."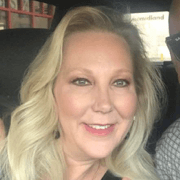 Holly Cohen
Real Estate Agent

"We absolutely love working our account manager at Turnkey! He is always a joy to work with! He is very helpful and always willing to help us understand the process! I feel like he has gone above and beyond the call on a number of occasions to be sure we are 100% happy with the company! We have already told several other Realtors that they need to try out Turnkey!"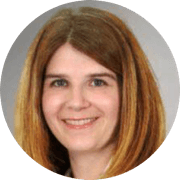 Christine Fischer
Real Estate Agent

"My Account Manager is always quick to respond to my emails. The listing ads we have placed have given me quite a few leads to follow up on. Great exposure. Thank you for your help!"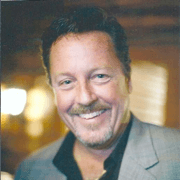 Dave Maks
Real Estate Agent

"In 1996 I was on top of the world with being one of the first realtors on the internet and I knew then that the internet was going to be one of the most important parts of our business. As time went by it became harder and harder to stay in front of the consumer as the internet is ever evolving. My Account Manager introduced me to Turnkey and over the last few months I'm realizing how important my Facebook Business page is. She has helped me learn the things to do to capitalize on the great page they created and are adding content to. I'm very new to Turnkey but already can see consumer interest mounting. Thank you for your continued input and support. Social media is where it is at now and I'm glad to have Turnkey by my side as my social media marketing team. Thank you for doing what you do."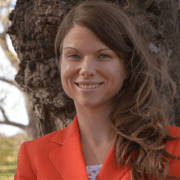 Sammi Cook-Kuehn
Real Estate Agent

"My Turnkey Suite manager has helped my Facebook business page grow and progress rapidly in the past few months. My engagement with friends, family, and clients has skyrocketed, and there has been lots of new traffic generated to my page. She has also helped me redesign my page and it has enhanced my professionalism and how people perceive my business and its specialties (solar energy, energy efficiency, green energy). The posts that she shares on my behalf are incredibly engaging to my audience, and I have received lots of positive feedback from the people around me about the daily post content! I highly recommend Turnkey Suite to any agent looking to expand their professional presence on their Facebook business page. Working with my account manager has been a great experience for me! This is the best deal for your marketing dollars in all of the land!"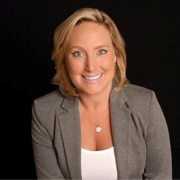 Heidi Deluca
Real Estate Agent

"I cannot tell you how much your savvy skills help my business presence and image on Facebook. I owe it all to you, you are a ROCKSTAR and I will continue your services without a doubt for as long as I am in Real Estate. Your knowledge and ability to target my preferred audience/client is simply stunning. You definitely work magic behind the scenes and everything appears with perfect timing and with the right message. Hats off to you for a consistent OUTSTANDING job! Thank you!"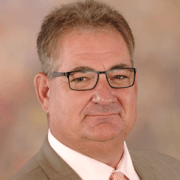 Steve Dockers
Real Estate Agent

"My Account Manager is doing a GREAT job of managing my business Facebook page! Without him I would not have one. I explained to him when I came on board that this was outside of my computer literacy, and he has taught me a few things; but for the most part handled everything. My business Facebook page is doing a good job of putting me in front of people and increasing my name recognition, and has brought in some workable leads."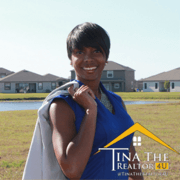 Tina Fludd
Real Estate Agent

"My Account Manager with Turnkey has been amazing. When I joined I was unsure of how they were going to be able to help my business. My account manager has explained in detail steps that I can do on my own as well as explained exactly what she and the team are doing to help me gain new clients. The power of social media is REAL! Not only has my Facebook page gained leads, she showed me step by step how to retrieve the leads that come in. I highly recommend using Turnkey to everyone no matter if you are a social media expert or just starting out. In the real estate business time is money and they do all of the social media advertising while I close all of the deals. Thank you for helping my business grow!"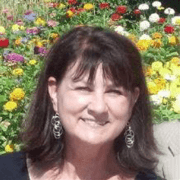 Janean Steck
Real Estate Agent

"I recently joined joined up with Turnkey and my account manager. She is the BEST! I love how she is proactive in making suggestions to assist me in growing my business. Being a product of the 20th century, now in a 21st century world, she has made the technology of Facebook MUCH easier for me. I love the posts and get great feedback. I always personally contact the people who like my page (my Account Manager's suggestion) and just in the past week I have another appointment for a new buyer. Success! Thanks to my rep and Turnkey."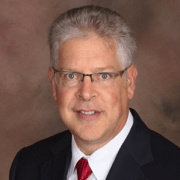 Mark Klebenow
Real Estate Agent

"I had been doing my own FB advertising for several months with very mixed results. I came across the ad for Turnkey on my FB page and was really intrigued with the services they offered – even though I was also very skeptical. My Account Manager contacted me to describe what they would do and when, including setting up my first ad. I was impressed that I started receiving leads almost immediately and contacted him to run a 2nd ad. The results after 1 month have been very good – as good as the best results I was getting on my own. Starting the 2nd month I am doubling down on my budget and plan to expand to another zip code next month. My Account Manager is very quick to return my calls, very knowledgeable and very good and helping me think through my marketing strategy. I'm looking forward to seeing the results for this month! Thank you!"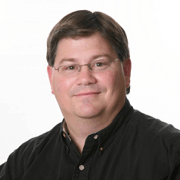 Dean Martin
Real Estate Agent

"I am very pleased with the way my Facebook web advertising has been going. You folks are great to work with and your pricing is reasonable. This has been by far the best experience I have had working with an internet advertising company. Thanks!"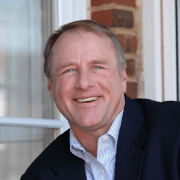 Marion Cloud
Real Estate Agent

"Thank you for all the great work you have done on my page. I am really happy with it! I already received a listing from you guys. You put up the page Friday and the seller saw my page Saturday. I really appreciate all that you do."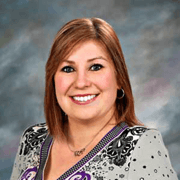 Meredith Klein
Real Estate Agent

"TurnKey Suite is one of the best investments I've ever made. I see the return in my business which I adore!"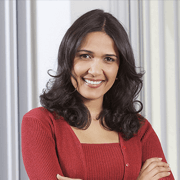 Deborah Hartley
Real Estate Agent

"My TurnKey Suite Account Manager has been very helpful and answered all my questions immediately. Very pleased!"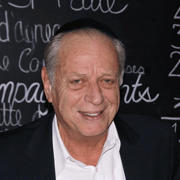 Hans David De Beer
Real Estate Agent

"My marketing consultants have always been very patient and readily available to assist me with my page. I appreciate all that they do. I love their work!"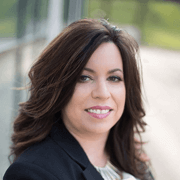 Daleen Porter
Real Estate Agent

"The listing ad you created is working great! I have had a lot of showings and I hope to sell it soon. I can't believe that it has reached so many people for such a low cost!"
Robert Hughes
Real Estate Agent

"Wow! This service really gives me a professional presence on Facebook. My page looks fantastic! Thank you!"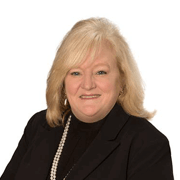 Terilyn Lewis
Real Estate Agent

"My business page and ads look fabulous. Wow—what a difference! TurnKey Suite is a great service!"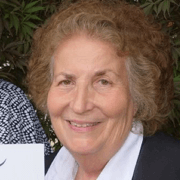 Sharyn Doyle
Real Estate Agent

"I can only begin to share my feelings about this company and this product. As an agent, I am bombarded with emails every day, and in every mail account, about products that will help me get more leads and ultimately more business. As a rookie in my team, I want to excel …and social media is my pathway; where as my team leader has the wealth of experience that I lack in real estate transactions.
I investigated many programs that came across my emails, and contacted several salespeople. The funds were going to be from me and me alone….not the team…so I was super cautious. I spent several hours over a week's period listening and thinking.
Turnkey Suite was the only one I selected. Facebook is our best pathway right now and this would be my area of focus for the team. I manage the Facebook page for several volunteer organizations…so I am no dummy. Yet I am smart enough to know there is more to Facebook than I was utilizing. Boosting an ad is easy…I wanted more.
Once I determined to start with only a 3 month program, my Account Manager was assigned to me. That was the beginning of a phenomenal relationship. Any question or anything I wanted done is no big deal….yes for me it was… not for her. If I sent an email, I quickly received a response. Even more surprising is the fact that along with the email, came directions on how to do it myself the next time… a feature which my rep knew was a goal for me.
Take for instance, the default tabs located on the left side of the Facebook page. I had no clue what was available, yet within a few days, the perfect ones were set for me. Find a Home, Free Home Value Report, Featured Listing, etc. Even in the order I preferred. I had no idea they even existed.
When we acquired a new listing, all that was needed was to tell my Account Manager and it was featured and pinned to the top as requested. It was amazing what happened if we boosted the posting for only a small fee… and I mean only $10, we generated a few thousand people reached, over 500 post engagements, 66 people actually watching our video, etc. Fantastic results never even dreamed of before Turnkey Suite.
Earlier we had another listing that hadn't even had many visitors. Once my Account Manager assisted with this posting, traffic increased and we had a contract offer within 2 days of her work.
If I have a general question about Facebook and its operation, no problem…shoot off an email. I even remember one time…when my Account Manager was on vacation…I called the company because I wanted something ASAP…it was taken care of immediately and that person didn't even know my style like my rep did…yet it was perfectly done.
It has been several weeks now and I still marvel at the service and its benefits. Posts are added daily and not just the simple posts like I might create from newsletters or professional articles. WOW….you can only begin to imagine what response posts like this create. There is also a huge contest to win prizes and a viewer thinks it is us sponsoring it with our monies…yet it is Turnkey's expense. Best of all are the emails with information on how to further increase my success with Facebook. For example, "Advertising Your Next Open House on Facebook" article, "How to edit your Agent Profile to score a 10/10" and "Download Pages Manager App for Facebook."
In conclusion, this has been the very best investment I have ever made since becoming an agent within the past 2 years. It is like having my own personal assistant…and I can't put a value on that!"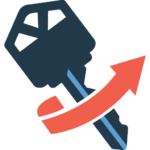 Schedule Your Consultation
Speak with a specialist to see how you can benefit from the TurnKey Suite real estate marketing service for Facebook. Simply choose a date below to get started.
Have More Questions?
Sales:
(904) 549-7616
Customer Service:
(904) 549-7600
---
Monday - Friday

9am - 5pm ET

PO Box 953

Ponte Vedra Beach, FL 32004