[Bright MLS]
[BMLS]
As a member of this MLS, you can add a comprehensive, searchable database that you can send leads to through advertising. Plus, highlight your featured listings, create listing landing pages and more.
About [BMLS]
[Bright MLS] is a multiple listing service incorporation located in the [Mid-Atlantic] region. This organization was established in [2016] after 9 MLSs (consisting of 43 Associations) came together with the goal of solving the MLS market overlap and empowering their [85,000] real-estate professionals to benefit more from the organization. Some of the regions that are covered by [Bright MLS] are [Pennsylvania], [Delaware], [Virginia], [Maryland], [New Jersey], and [Washington D.C.]
* Image updates may take longer to propagate.
Show Off Your [Bright MLS] Feed on the Leading IDX Home Search on Facebook with Built-In Lead Capture Tools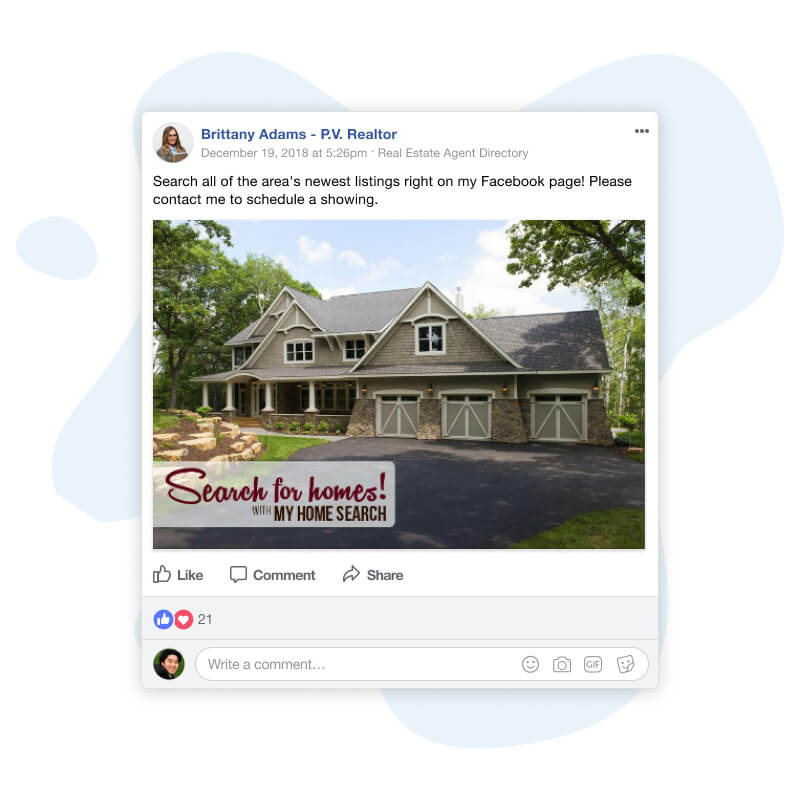 Harness the Power of Facebook
When it comes to reaching customers, nothing beats Facebook. A whopping 84% of people aged 30-49 use Facebook – a key demographic for real estate. Plus, they're highly engaged. The average American logs into Facebook 8 times a day for at least 40 mins. So if you're not using Facebook to generate leads, you're missing opportunities.
IDX Home Search seizes these potential clients by making it easy to search for homes from Facebook.
Built-in Lead Capture & Activity Notifications
We place calls to action throughout the search to convert potential buyers into contactable leads. Each time a lead gets captured you receive real-time e-mail notifications with lead contact info. From there, you can follow up with your new lead immediately or nurture the lead with our built-in follow-up e-mail campaigns notifying leads of other homes that might interest them.
Have another drip marketing solution already? No problem. Just export your leads from your Leads Dashboard!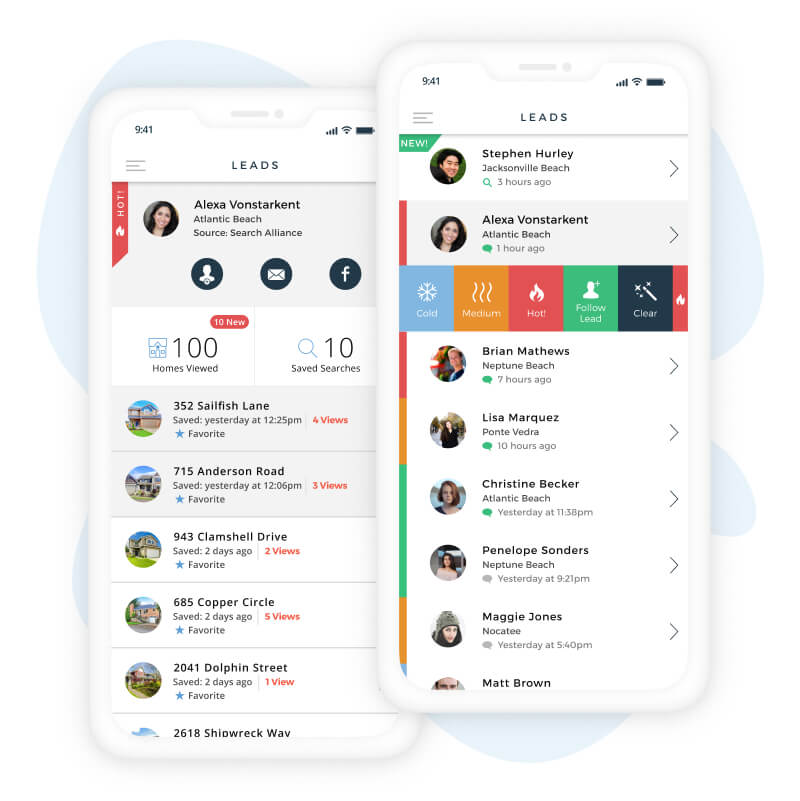 A Home Search Consumers Love
Always Up to Date
Listings are updated every 5 minutes with the most current information on price, days on market, nearby shopping, and much more!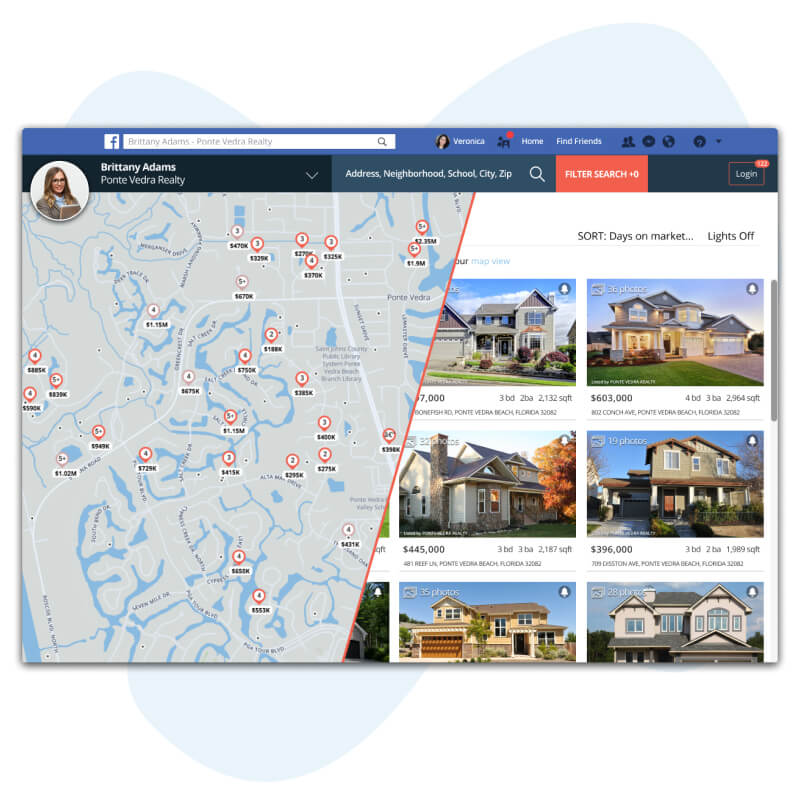 Map & Grid Views
Buyers can toggle between an easy to pan map view and listing grid view when searching homes.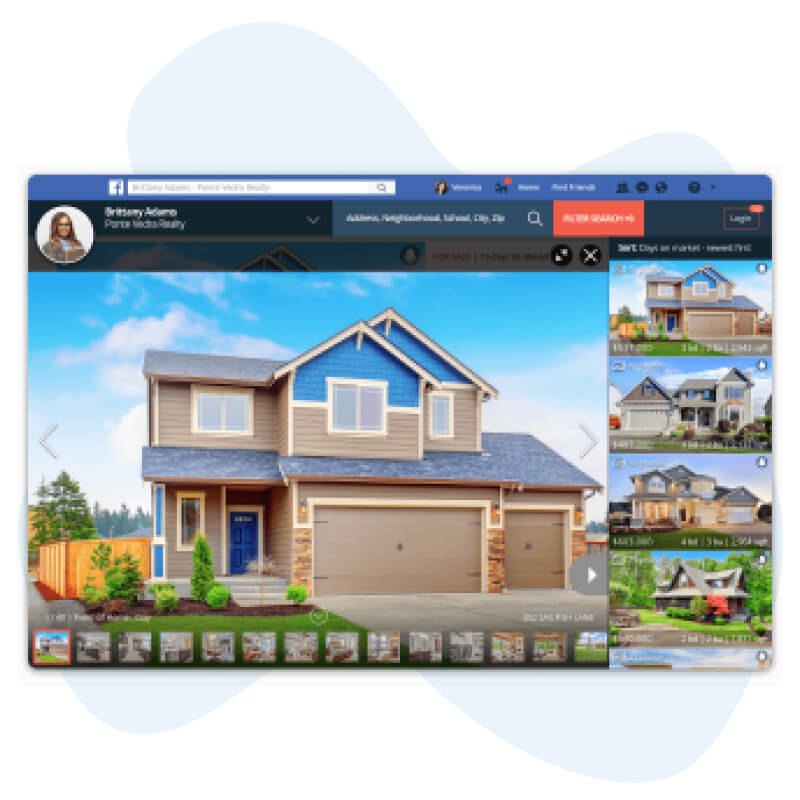 High-Res Photo Galleries
Clicking on "photos" on the listing card brings up a large-scale photo gallery. Images will auto-rotate through the gallery, allowing the user to view all images of the property.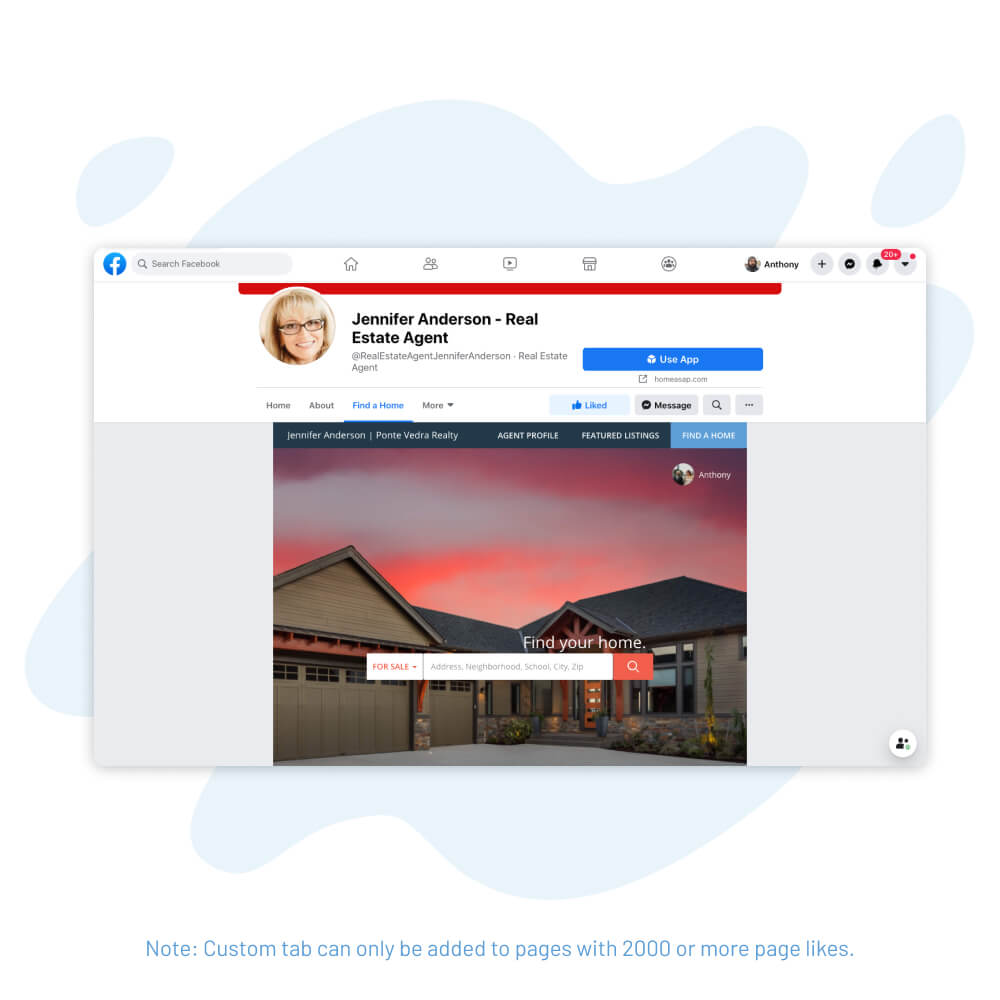 Superior Facebook Integration
We keep your IDX Home Search in front of buyers With up to 4 four promotional posts to your Facebook business page each month. Each post includes an attractive-grabbing image and a link to your home search. Plus, subscribers with 2000 or more page likes can add a tab to their Facebook business page, so that buyers can search for homes from their Facebook business page.
Don't have a Facebook page for your business? We can help with that too!
Works On Your Website, Too
Your subscription to IDX Home ASAP also includes free access to our My IDX Home Search plugin, so that you can also add your IDX search to most websites in a few clicks! See for yourself here!