Your MLS

is available for Property Poster on Facebook!
Property Poster
Showcase MLS Listings on Facebook with Zero Effort or Maintenance
Take the fuss out of showcasing listings on Facebook. Property Poster automatically imports your listings or office listings from the MLS and posts them to your Facebook business page in an attractive carousel format!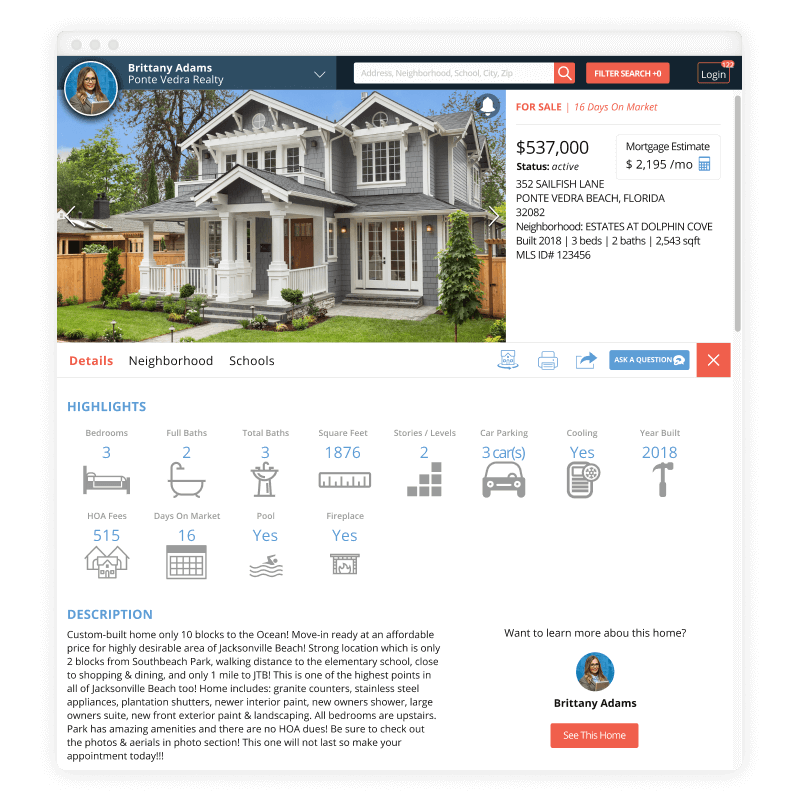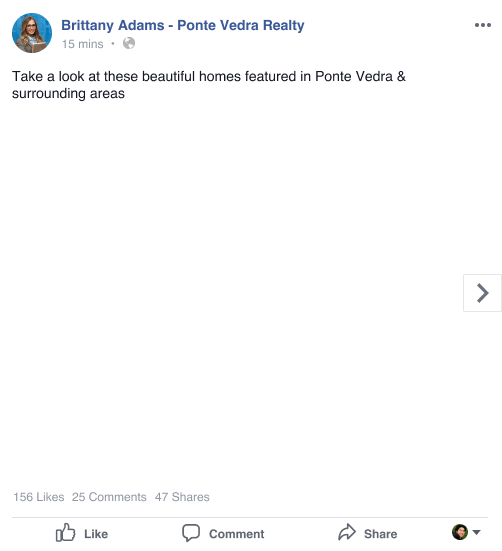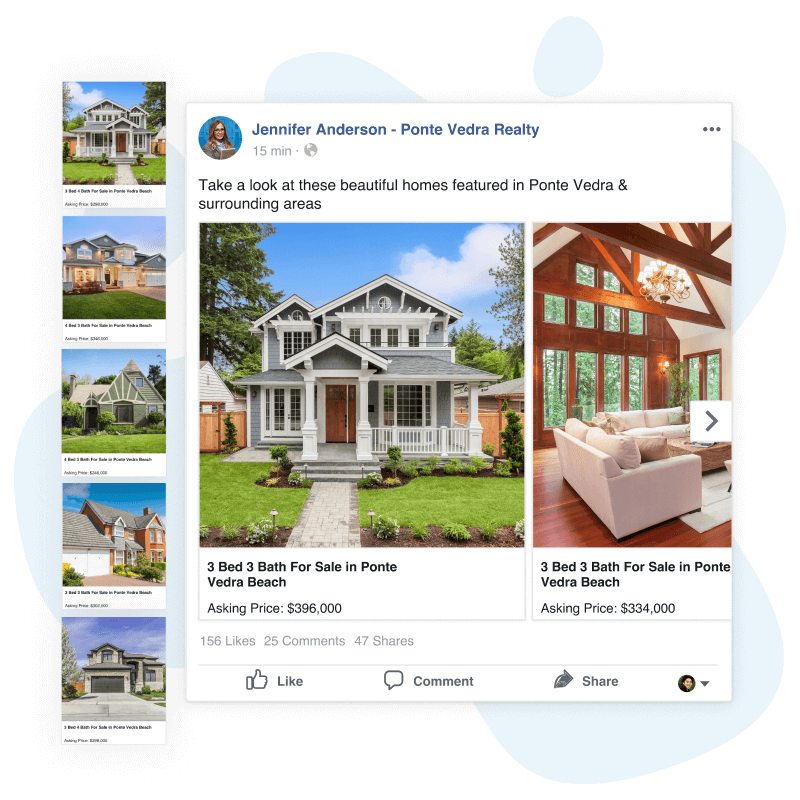 Promote Listings Automatically
Posts your 5 most recent listings in an engaging carousel format.
No listings? No problem! Easily pull other listings from your brokerage to share with potential buyers.
Posts four times a month on your Facebook business page.
Each Listing Gets Its Own Property Detail Landing Page
Every listing in your post is clickable and directs to a page highlighting all the important details home shoppers are looking for! These pages are branded to you and have options to contact you directly from the listing.
Information Includes:

Days on Market
Sale Price
Mortgage Estimate
Neighborhood Demographics
& Much More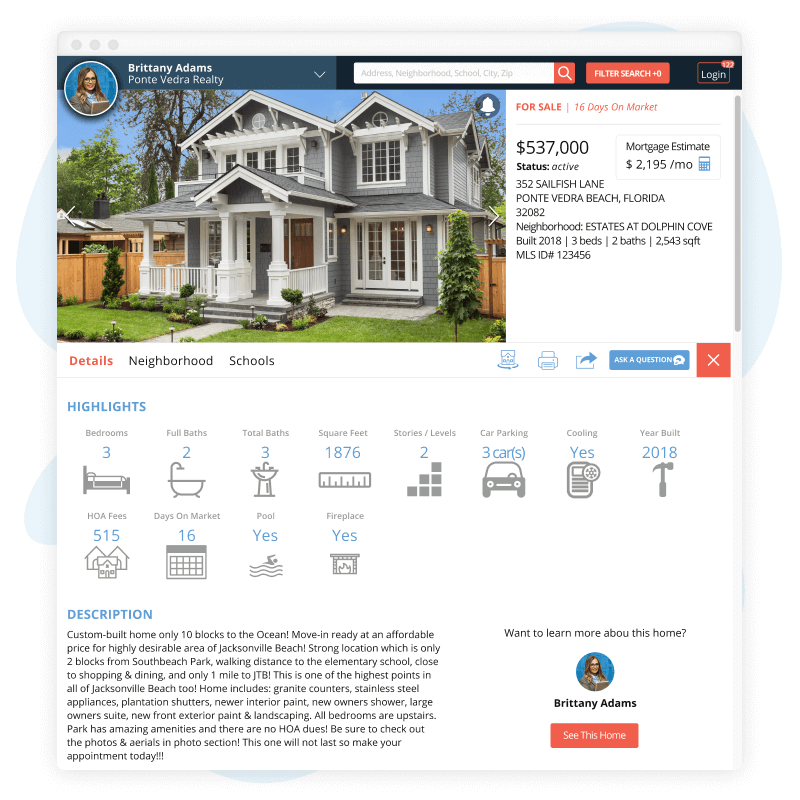 The Industry's Best Price!
Pay only $68.85 for an entire year. This includes your listings getting posted to your Facebook business page 4 times a month. It's all pulled directly from your MLS!
No contracts, no long term commitments.
$68.95
For an Entire Year
No Contracts
No Fees
No Hassle
100% Money Back Guarantee
We know you'll love our products. That's why we offer a 30-day money back guarantee. Just let us know if it's not for you, and we'll refund your payment promptly.
Have More Questions?
Sales:
(904) 549-7616
Customer Service:
(904) 549-7600
---
Monday - Friday

9am - 5pm ET

PO Box 953

Ponte Vedra Beach, FL 32004
Frequently Asked Questions
How many times do you post?
We'll post four times a month. Each post will contain the 5 most recent listings and display them in a carousel format.
Which listings get posted?
We'll post the 5 most recent listings associated with your MLS agent ID or office ID.
Do I get to keep my leads if I cancel?
If you cancel—you won't want to—you'll still have access to all of your leads. We'll never share or sell your leads to anyone else.
Where can I find my Home Value landing page?
Your landing page will include a URL that is unique to your site. You can find this URL in your agent profile or on one of your promotional posts.
Can it be added to multiple business pages?
Yes. You'll be able to add the Home Value Leads Tool to as many pages as you want at no extra cost to you.