is available for Property Poster on Facebook!
Property Poster
Showcase MLS Listings on Facebook with Zero Effort or Maintenance
Take the fuss out of showcasing listings on Facebook. Property Poster automatically imports them from the MLS and posts them to your Facebook business page in an attractive carousel format!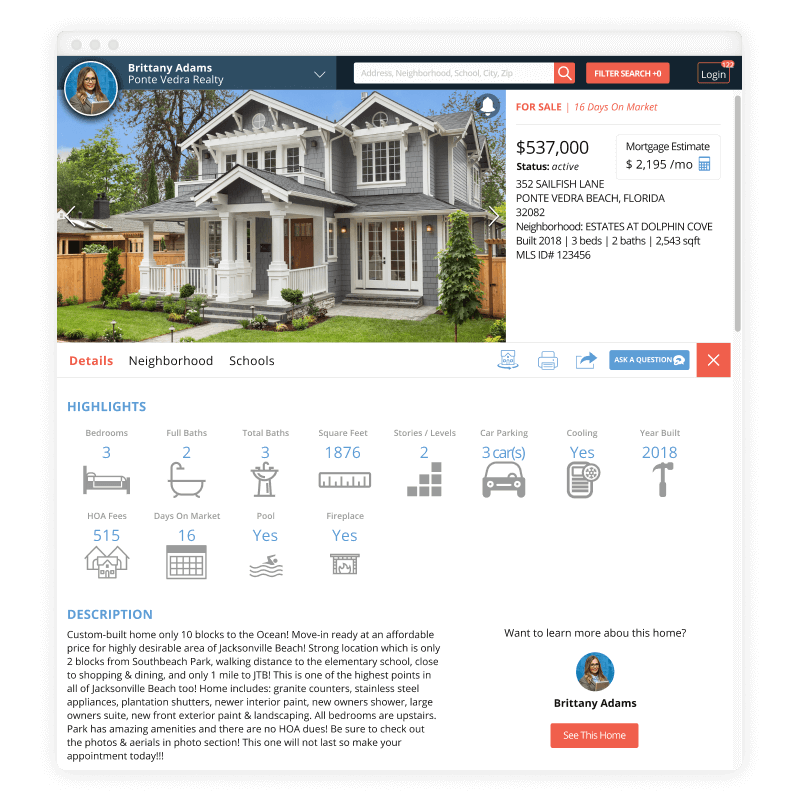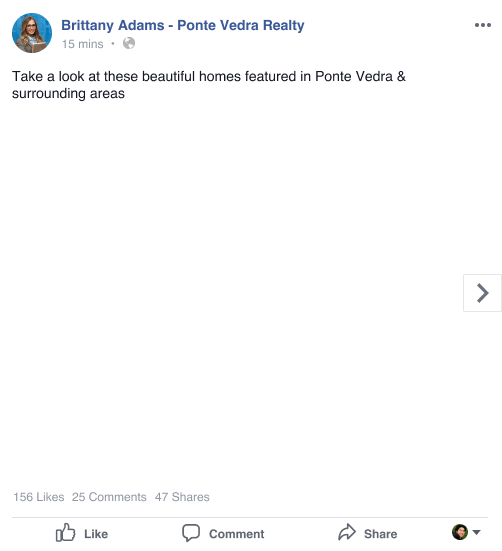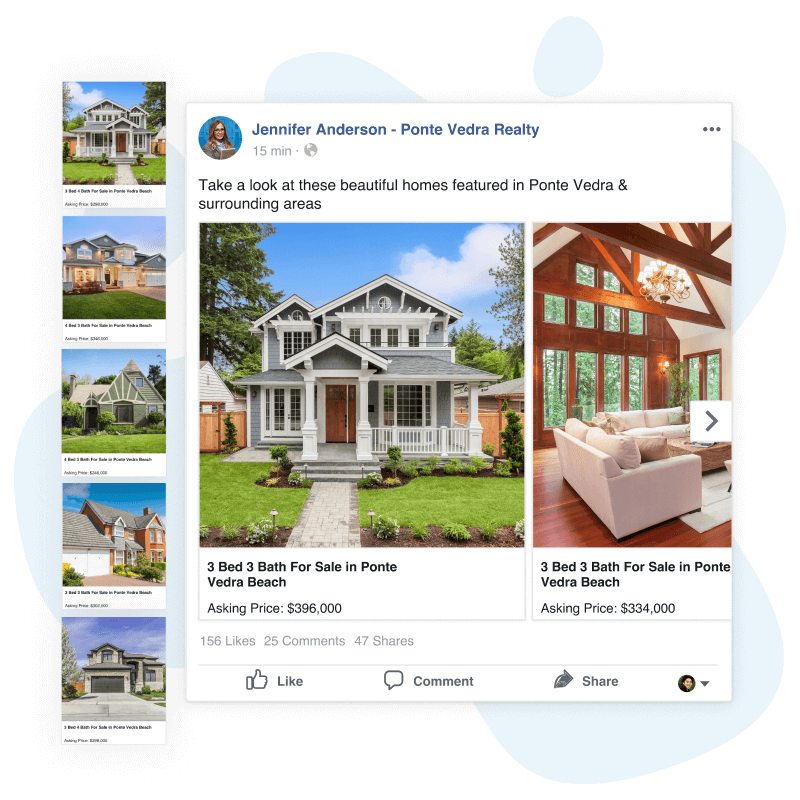 Promote Listings Automatically
Posts your 5 most recent listings in an engaging carousel format.
No listings? No problem! Easily pull other listings from your brokerage to share with potential buyers.
Posts four times a month on your Facebook business page.
Each Listing Gets Its Own Property Detail Landing Page
Every listing in your post is clickable and directs to a page highlighting all the important details home shoppers are looking for! These pages are branded to you and have options to contact you directly from the listing.
Information Includes:

Days on Market
Sale Price
Mortgage Estimate
Neighborhood Demographics
& Much More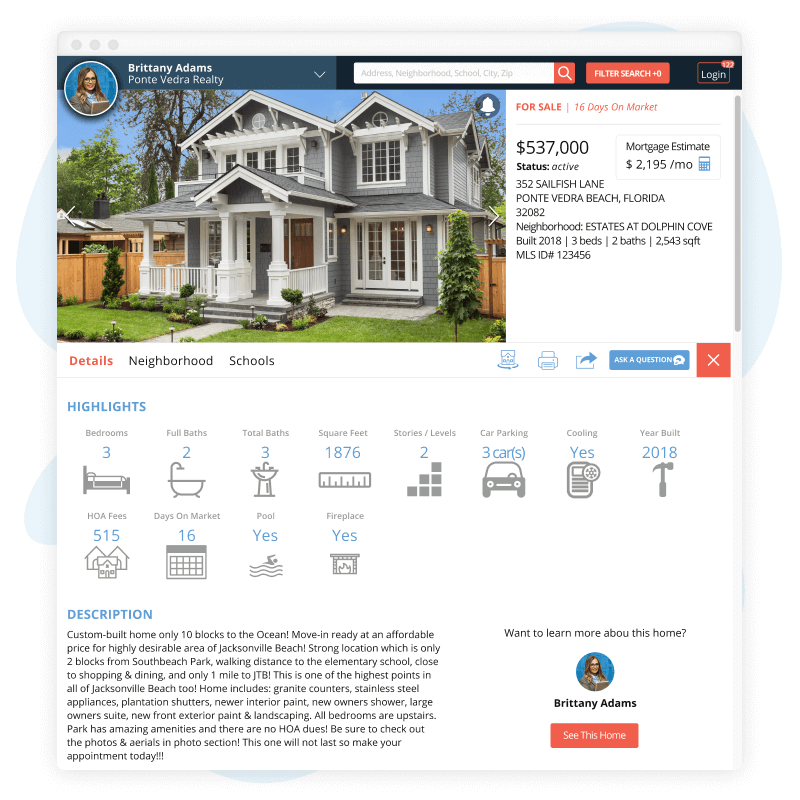 100% Money Back Guarantee
We know you'll love our products. That's why we offer a 30-day money back guarantee. Just let us know if it's not for you, and we'll refund your payment promptly.
Have More Questions?
(904) 549-7616

Monday - Friday

9am - 5pm ET

4887 Belfort Rd. #400

Jacksonville, FL 32256