is available for IDX on Facebook!
A New Partnership to Provide the Best in Technology

Exclusive Offer!
Mutual of Omaha Mortgage is partnering with Home ASAP to power their in-app Home Search.
Provide potential clients with a seamless, easy-to-use home search tool – completely branded to you.

Innovative search by payment feature powered by property-specific mortgage programs and real-time rates

Built-in lead capture and real-time notifications get you in touch with prospects as they search the entire MLS.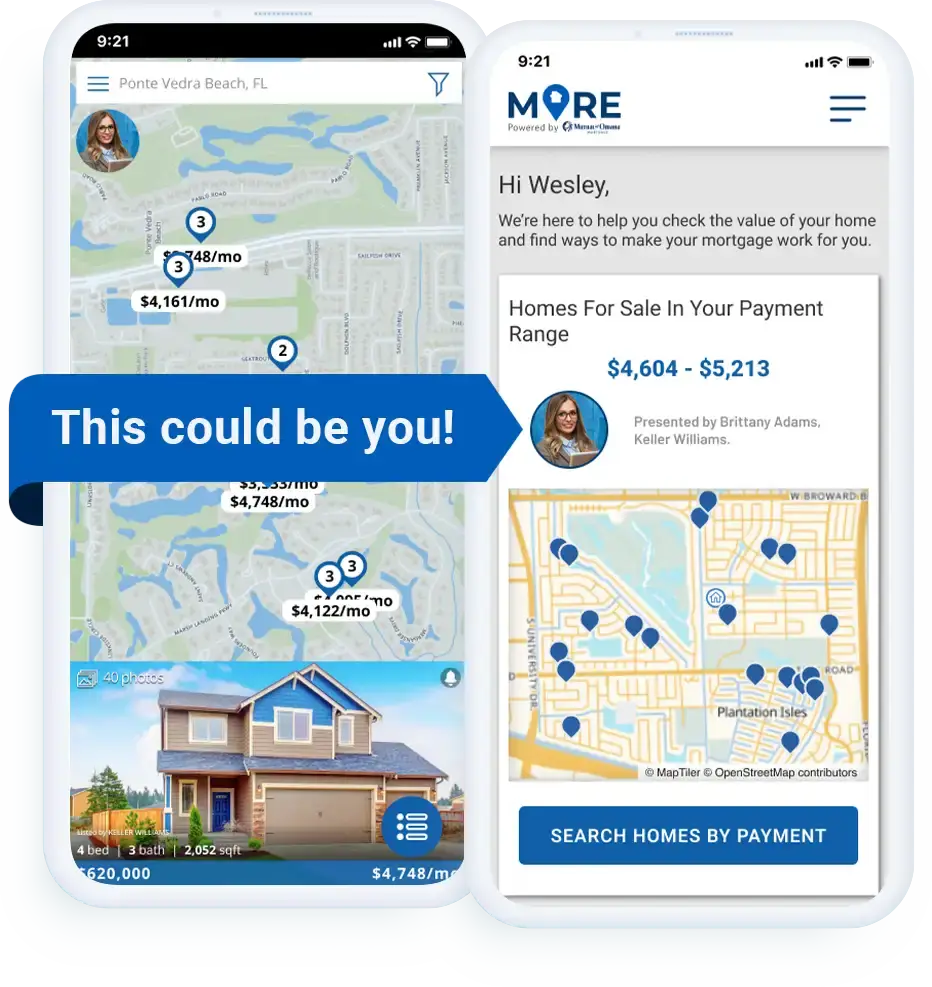 *available on the App Store
Our Technology is trusted by agents from these Brokerages & more
Step into the Spotlight
Become the Featured Agent in Your Area
Inside the MORE app, you'll be prominently featured as the agent presenting listings in your market. With Home ASAP's IDX Home Search, you are displayed as the point of contact for every listing in your MLS. Every user of your search will see your name, photo, and contact information prominently displayed throughout their home search journey.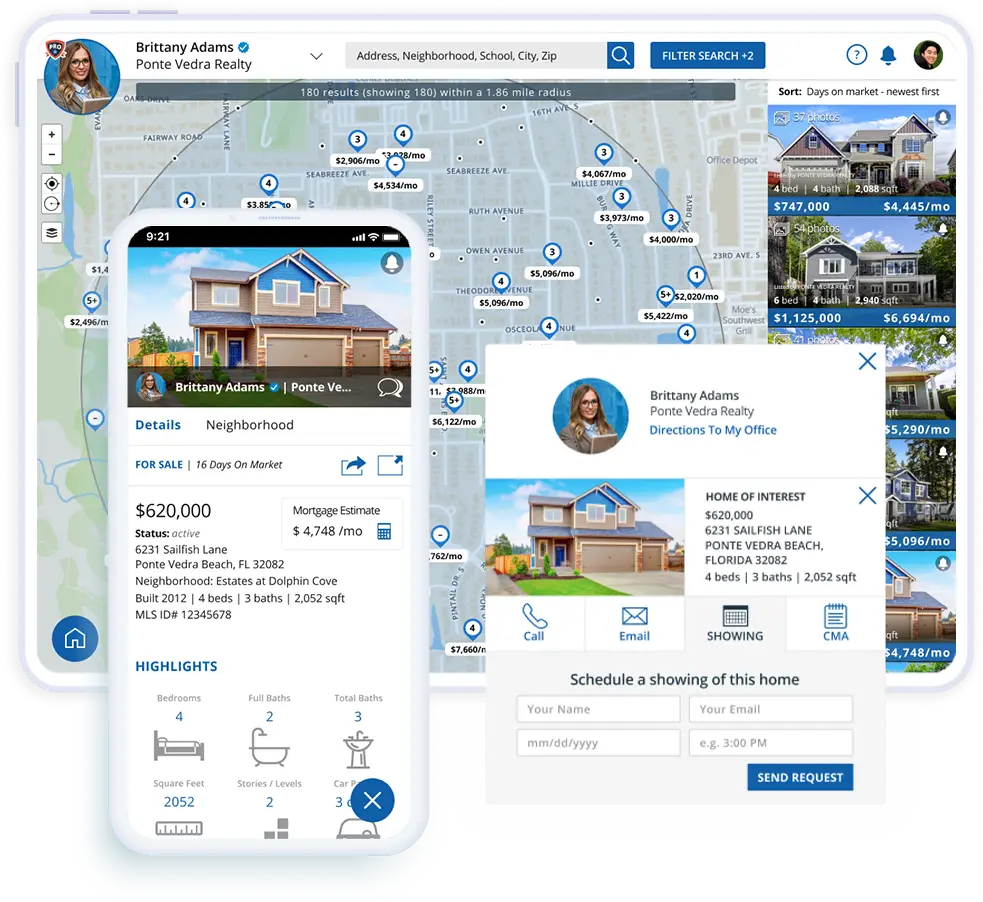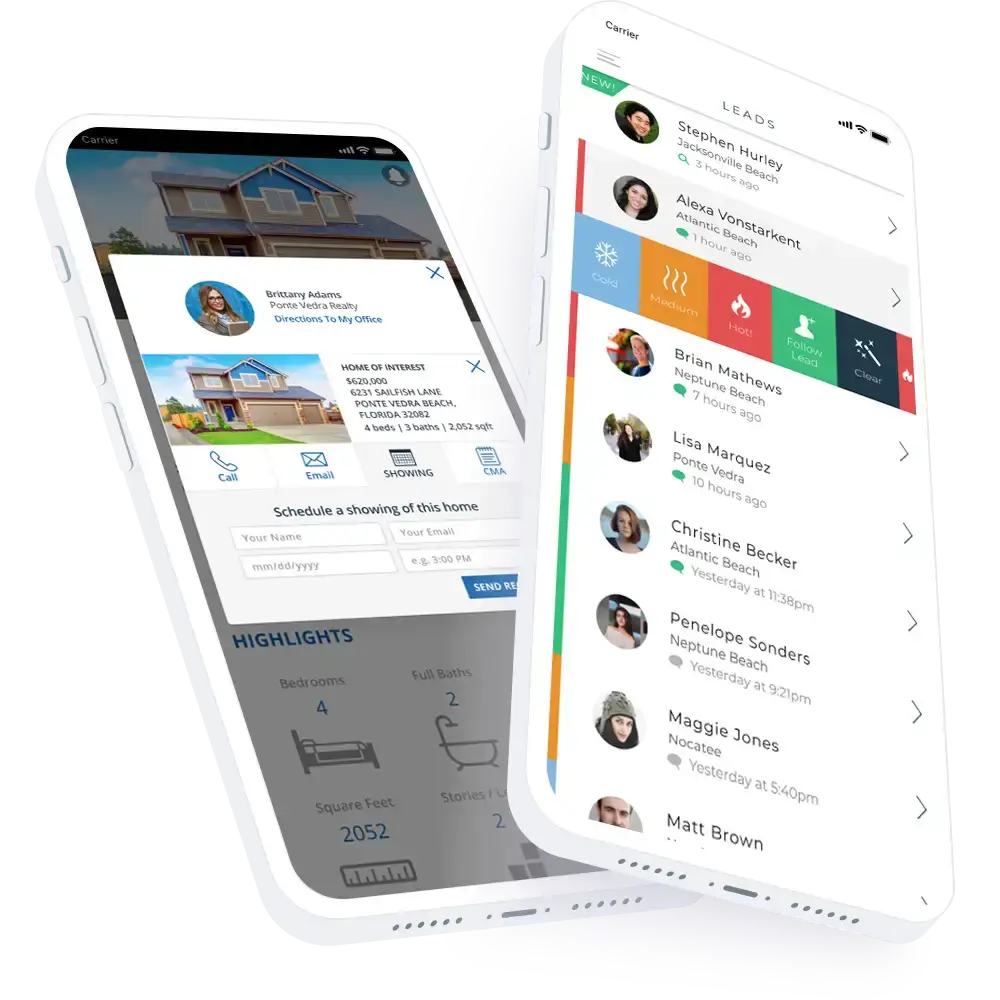 Superior Lead Capture
Connect with Home Buyers
IDX Home Search prompts visitors to your custom-branded home search page to connect to Facebook in order to unlock more search features. Once logged in, the visitor's lead information will be collected exclusively for you. Their name, email address, phone number, and home search history will be sent to your email and added to your Lead Dashboard instantly.
Social Media Benefits
Leverage Facebook to Capture Leads
When you connect your IDX Home Search to Facebook, you can choose to have your search promoted automatically on your Facebook Business Page. Each week, we will publish a promotional post on your business page, encouraging your page's followers and visitors to use your home search to find their next dream home.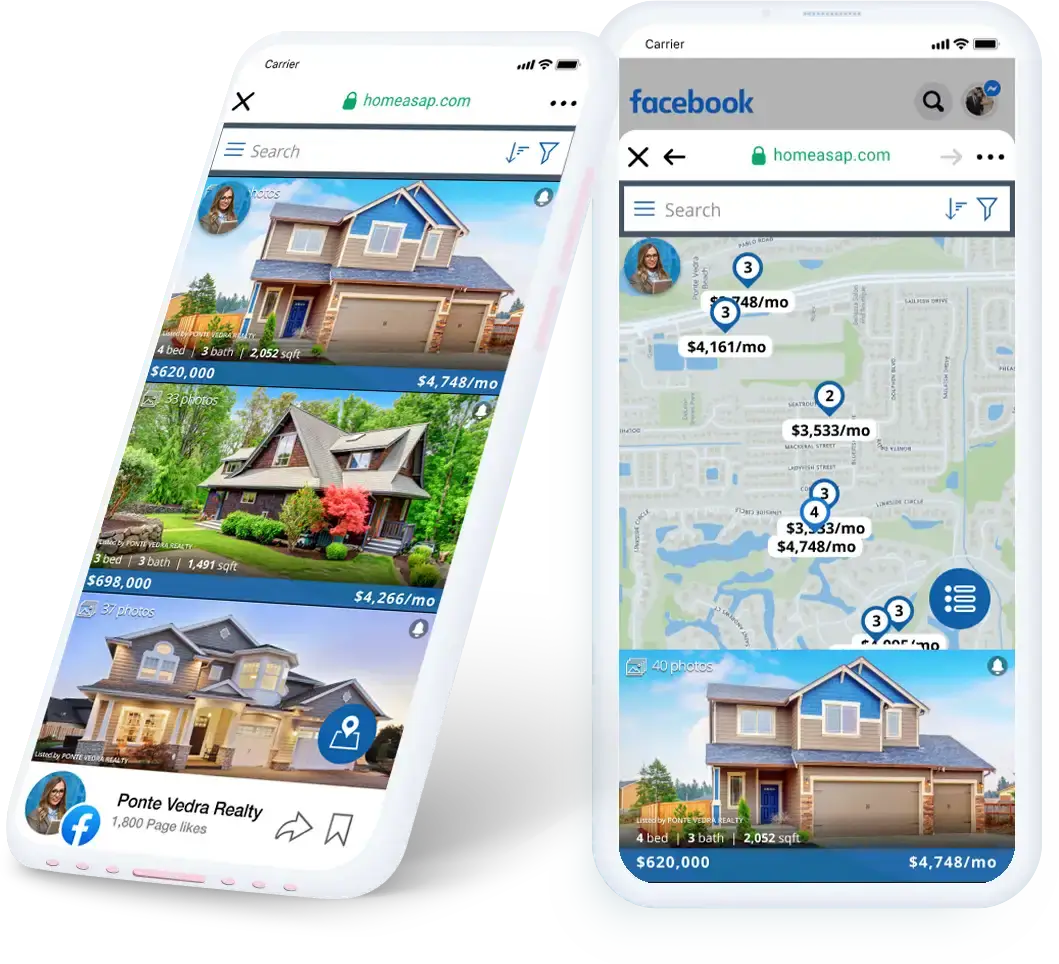 A Home Search Consumers Love
In side-by-side testing, 8 out of 10 users found the experience superior to Zillow's
Be Contacted From Any Listing
Your contact number is clearly displayed for users to contact you on every listing. Buyers can also email you or schedule a showing with the click of a button.
Neighborhood Info
Listings are updated every 5 minutes with the most current information on price, days on market, nearby shopping, and more!
Map & Grid Views
Buyers can toggle between an easy to pan map view and listing grid view when searching homes.
High-Res Listing Photo Galleries
Clicking on "photos" on the listing card brings up a large-scale photo gallery. Images will auto-rotate through the gallery, allowing the user to view all images of the property.
Checkout
MLS:
Product:
IDX Home Search
Plan:
Annual
By completing your purchase, you confirm that you've read and accept our Terms of Service. Your service will auto-renew at the end of your plan period using the default payment method until canceled by you.

Have Questions? Want to signup for multiple MLS's? Please contact us for assistance.
Sales:
(904) 549-7616
Customer Service:
(904) 549-7600
---
Monday – Friday

9am – 5pm ET

PO Box 953

Ponte Vedra Beach, FL 32004
100% Money Back Guarantee
We know you'll love our products. That's why we offer a 30-day no questions asked money back guarantee. Just let us know if it's not for you, and we'll refund your payment or apply it to a different service of your choosing.