is available for IDX on Facebook!
IDX Home Search
Attract Leads with an MLS Search for Your Facebook
Become the point of contact for any listing in your MLS. Built-in lead capture and real time notifications connect you to prospects as they search the MLS.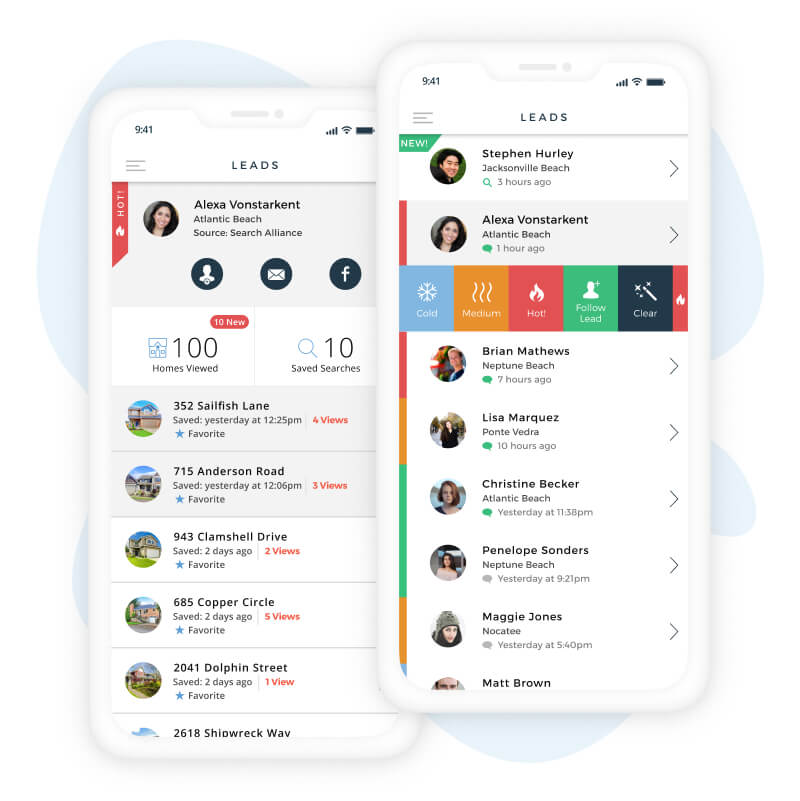 Built-In Lead Capture & Notifications
You'll receive e-mail notifications with contact information for each new lead in real-time. That way you can follow up immediately or easily export to any of your drip marketing campaigns.
Promoted For You 4x a Month
We keep your search in front of your audience with posts up to 4 times a month on your Facebook page. These posts will include a link to your home search and are accessible on all devices, including mobile.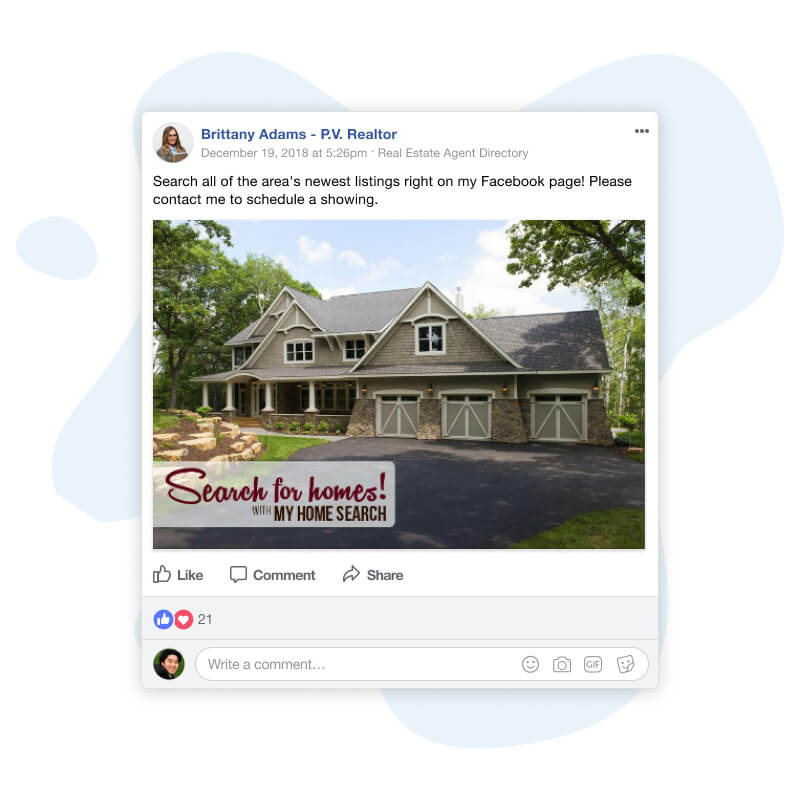 It's the most beautiful and functional search I've ever seen. As soon as I discovered it, I stopped using the other IDX service I've been using for years on my site. In my social media posts and other interactions, I encourage people to use it because, frankly, it makes me look good.
– Randy S.
A Home Search Consumers Love
Always Up to Date
Listings are updated every 5 minutes with the most current information on price, days on market, nearby shopping, and much more!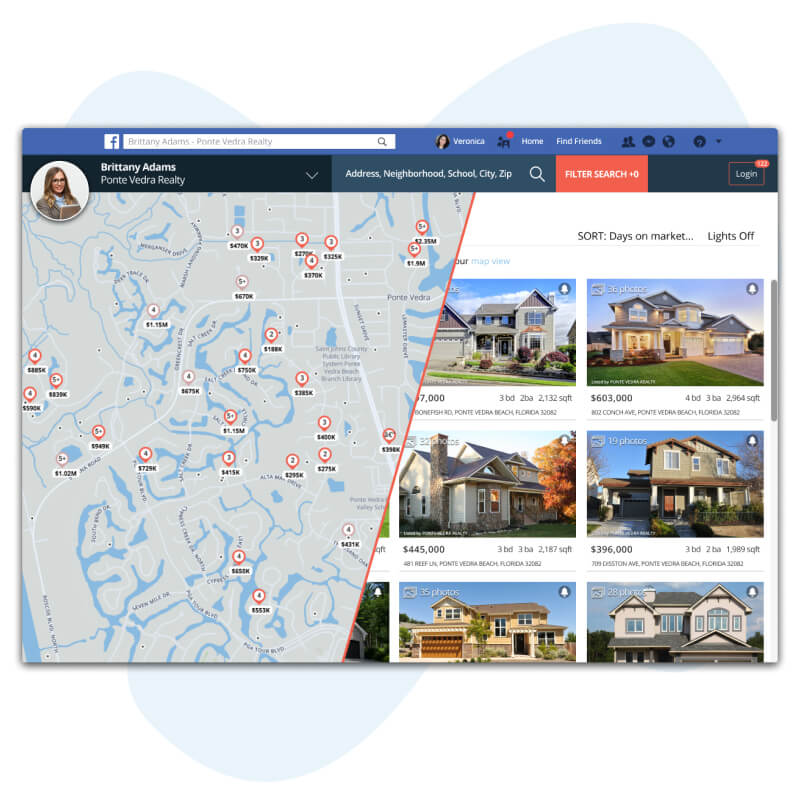 Map & Grid Views
Buyers can toggle between an easy to pan map view and listing grid view when searching homes.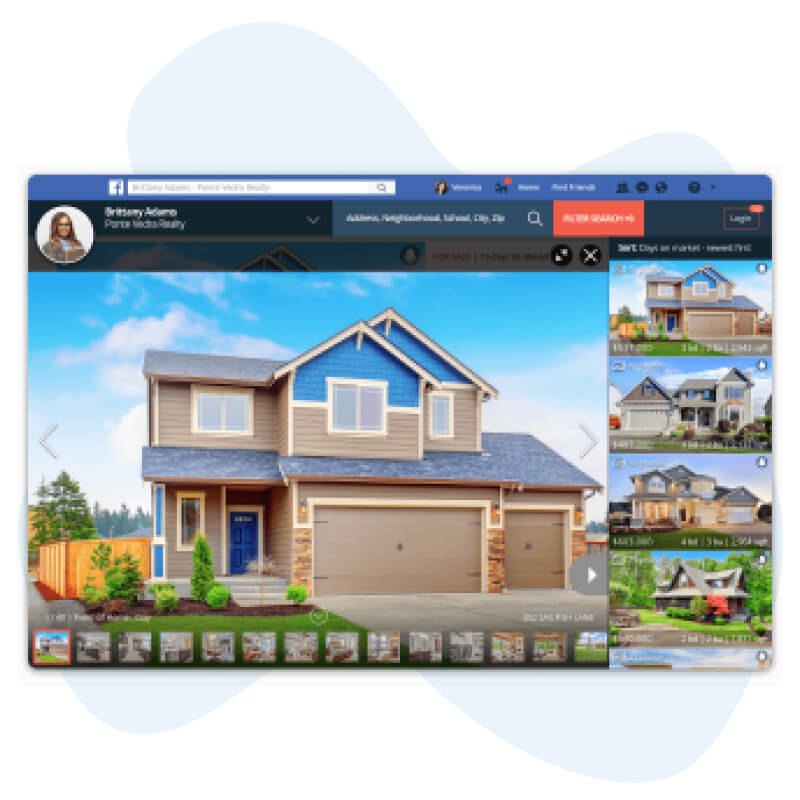 High-Res Photo Galleries
Clicking on "photos" on the listing card brings up a large-scale photo gallery. Images will auto-rotate through the gallery, allowing the user to view all images of the property.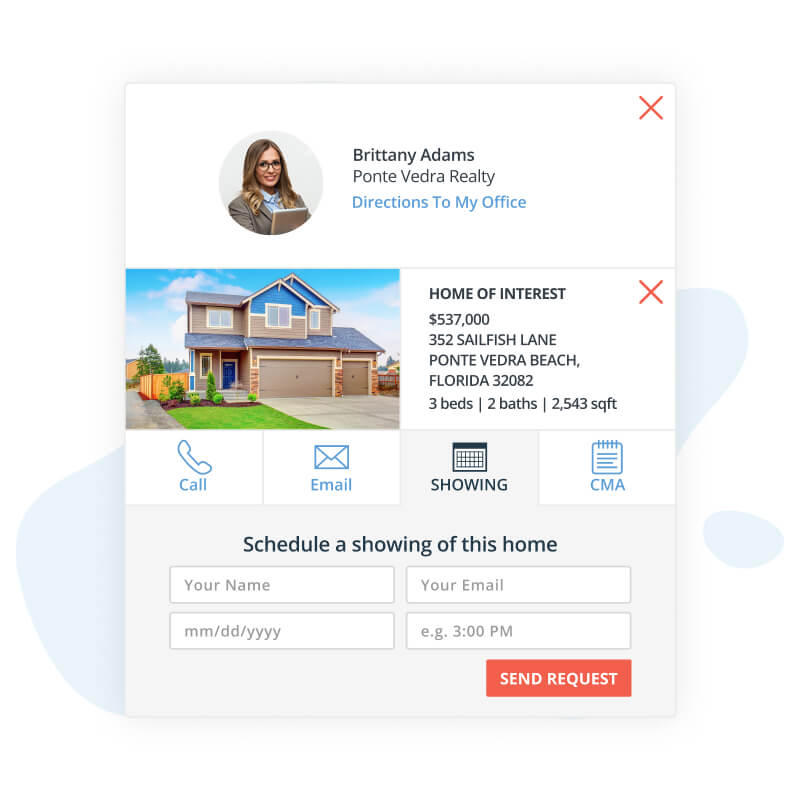 Become the Contact for Every MLS Listing
We show your contact info with every listing,…so you can be the point of contact whether or not you're the listing agent. Plus, mobile-friendly buttons make it easy to send a message or schedule a showing.
100% Money Back Guarantee
We know you'll love our products. That's why we offer a 30-day no questions asked money back guarantee. Just let us know if it's not for you, and we'll refund your payment promptly.

(904) 549-7616

sales@homeasap.com

Monday – Friday

9am – 5pm ET

4887 Belfort Rd. #400

Jacksonville, FL 32256