Virtual Tour Facebook Ads
A Cutting Edge Marketing Solution That Sets You Apart
With limited housing inventory, today's agents face intense competition for sellers while also facing unprecendented lockdowns. Offer your clients Covid-proof value combining the proven power of Facebook ads from Home ASAP with innovative virtual tour technology from Asteroom.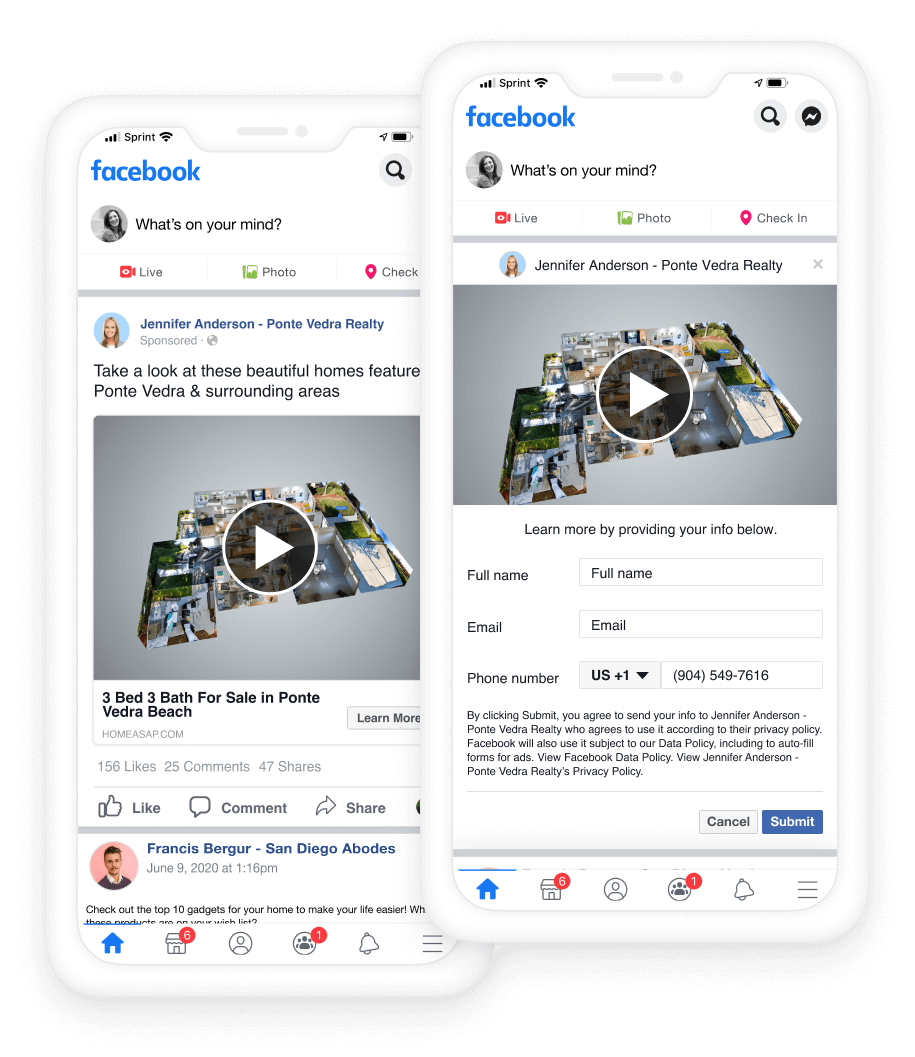 The Best of Facebook Marketing…
Through thousands of campaigns that have netted millions of leads, TurnKey Suite by Home ASAP has perfected the art of Facebook advertising. Our ad managers routinely outperform industry averages for cost per lead, so you always get the most leads for your money.
…Meets Asteroom's Immersive Virtual Tour Technology
Asteroom makes virtual tours accessible to any agent with a smartphone. Home ASAP builds on the virtual tours you create by leveraging them in targeted lead generation campaigns on Facebook, and, unlike traditional lead campaigns, virtual tour ads can create leads even when access is limited by lockdowns.
New to Asteroom? Click here to get started. Use promo code "HomeASAP" for $25 off a starter kit plus 1 free tour.
Enter Your Tour Info
After you create an Asteroom virtual tour, you'll receive a URL to share the tour. Simply enter the virtual tour URL and your contact info at checkout.
Experts Create Your Ads
From there, our team of highly trained experts will create and manage a Facebook ad campaign using your virtual tour to attract and vet new leads.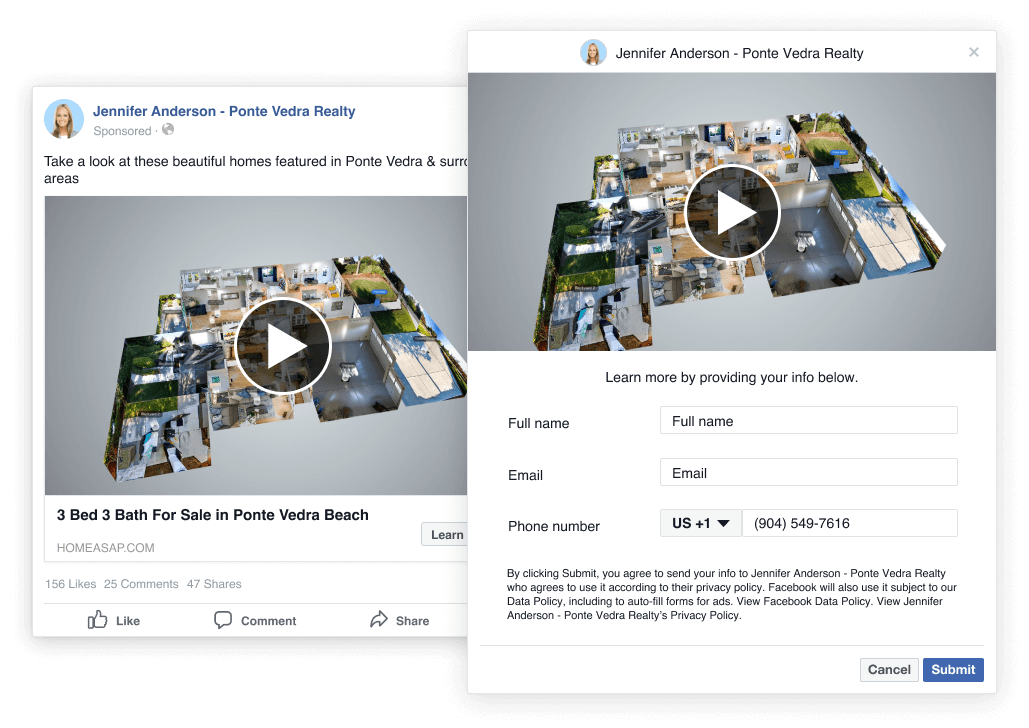 Contact

(904) 549-7616

Monday – Friday

9am – 5pm ET

4887 Belfort Rd. #400

Jacksonville, FL 32256